Whether it's Scottish dancing or an enthusiast meetup group, U.S. cities are surprisingly topped up with British events, organizations and other goings-ons. Get your Brit-fix in Iowa's state capital of Des Moines here:
1. Limey's Pub & Grub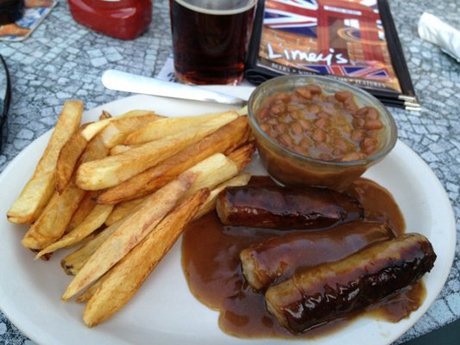 Limey's Pub and Grub, located at 1970 Grand Ave Ste 29, plays off of the nickname for Britons, namely sailors back in the day. This low-key restaurant is set off the beaten path in a strip mall, offering a place to getaway. The menu offers traditional dishes like Scotch eggs, bangers and chips, savory pies and pasties. There's a full bar that pays special attention to British ales from England, Scotland and Wales. You can check out customer reviews here.
2. Iowa Scots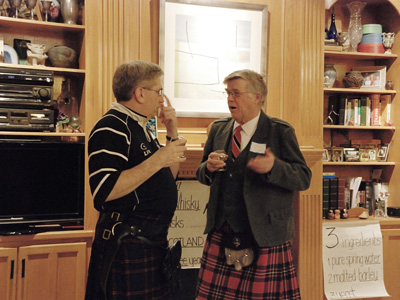 The Central Iowa chapter of the Scottish Heritage Society of Iowa was formed in 1975 by the children and grandchildren of members of two organizations based in Des Moines, the Robert Burns Club and the St. Andrews Society. The mission of the Central Iowa Chapter of the Scottish Heritage Society is "to stimulate interest and encourage proficiency in traditional Scottish activities as reflected by Scottish culture and heritage." The group hosts regular meetings and a number of events throughout the year including Burns Night Supper on January 25, Annual Meeting and Election on February 16, Whisky Tasting on March 16 and March 19 and the Tartan Day Dinner on April 6. You can check their calendar of events here. Membership is offered to anyone 18-years or older, of Scottish heritage or interested in learning about Scottish history.
3. Ames British Foods & Mucky Duck Pub
Ames British Foods, located at 3100 S. Duff in Ames, is a short drive (37 minutes) from Des Moines. After a brief hiatus, Ames British Foods has reopened and is now combined with the Mucky Duck Pub. It seems to be the best of both worlds. You can sit down for a nice warm meal of fish and chips or bangers and mash and on your way out, pick up groceries and treats for your home.
4. Iowa British Car Club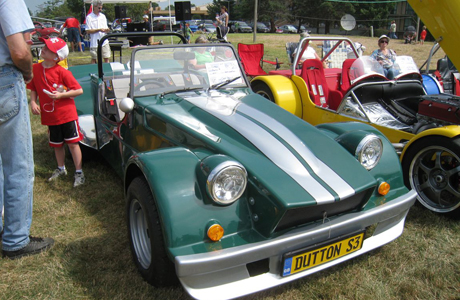 The Iowa British Car Club was formed in Des Moines, Iowa in 1984 by a group of enthusiasts and the desire to share that enthusiasm. According to its website, "The Iowa British Car Club provides a wealth of information on purchasing, restoring, repairing, and maintaining classic British automobiles." The group is open to anyone who shares a love for British motoring style. The group gets together as often as they can with meetups like "Natter and Noggins", driving tours and … tea. Why not? It is a British appreciation group. You can check out the 2013 calendar here and we look forward to upcoming events.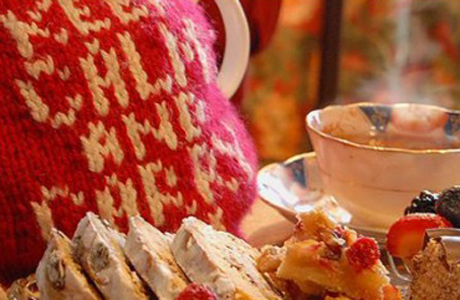 Miss Spencer's Specialty Teas tea room, located at 3220 Wyoming Street in New Virginia, IA, is a bit of a drive (43 minutes) but its authentic and welcoming feel is worth the refreshing trip to the English-style farmhouse. The Formal Afternoon Tea Luncheon, reservations required, takes place from 11am – 1pm and is made up of an assortment of finger sandwiches, savory scones with cream and preserves, sweats for dessert and a bottomless pot of tea. The restaurant is closed for the month of January but it will pick right up where it left off in February, you can check the exact dates here.
6. Scottish Dancing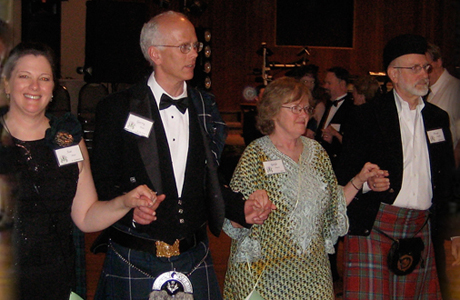 Established in 1978, the Central Iowa Branch of the Royal Scottish Country Dance Society is a social group made up of friends who share a love and enthusiasm for Scottish Country Dancing (SCD). They point out on their website, "We are not professional dancers." With that said, if you have the inkling to throw on your Tartan and get in line, then there's no need to be intimidated because all levels are welcomed. The next upcoming event is February 1, with the Ron and Holly Fuchs Annual Day School and Burns' Ball at St. Luke's, located at 3424 Forest Ave., in Des Moines. You can check out the entire calendar of events here.
7. Menace Soccer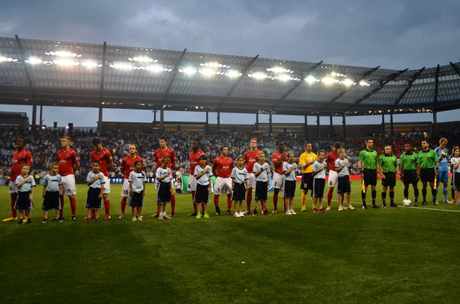 Based in Des Moines, Menace Soccer is Iowa's Premier Development League league for men and women, providing training for players who want to progress to the professional level. Not to be confused, these players aren't out there scrimmaging and are definitely a competitive league. You can check out the 2014 schedules here. It may not be the premier league but don't scoff, soccer is soccer. If you're a fan, you're a fan. And, more than 70 players have made their way to professional leagues. Right now, the international roster sports Londoner Nick Poulter, who plays defense.
8. Royal Mile Bar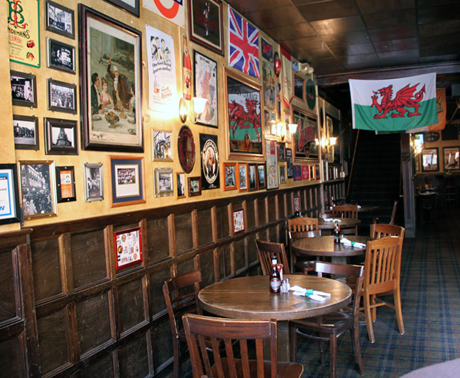 The Royal Mile, located at 210 4th Street, is a fun, casual place, centrally located. The front has two signs, as seen here, so you can't miss it. The interior is covered with wood panels and decked out with all sorts of British nostalgia and flags, transporting you to Great Britain. They offer a food menu, beer menu and Scotch menu … you can't beat that. Traditional entrees include Shepherd's Pie, Chicken and Leek Pasty, Cornish Pasty, Bangers and Mash and Fish and Chips.
9. Iowa Shakespeare Experience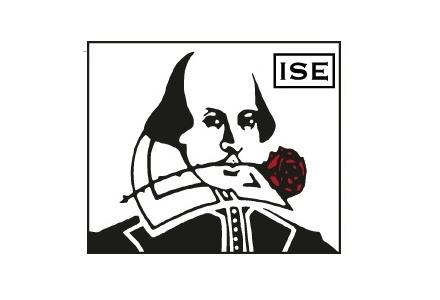 The Iowa Shakespeare Experience is a nonprofit organization offering year-round performances in the Des Moines area and throughout the state with traveling shows, youth programs and community development. The summer festival takes place at the Rollins Mansion Rose Garden, located at 2801 Fleur Dr. in Des Moines. You can take a peek at the 2014 summer calendar here.
10. Knight's Cricket Club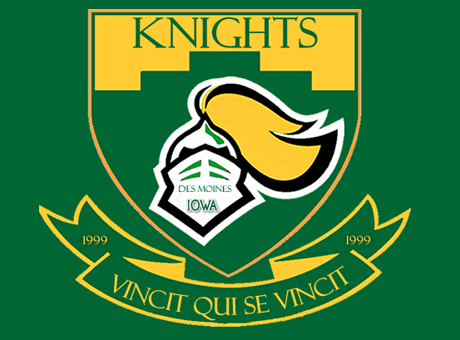 Founded in 1999, The Knights are all about "the passion for the sport of cricket" with the motto "Let your light shine." The club welcomes all levels and considers itself an ambassador to the sport of cricket in Iowa. The matches take place at The Holiday Park Oval, located at 298 9th St. The Knights play the game "hard, with dignity, pride, and sportsmanship." If you'd like to find out more about the club or their upcoming schedule, you can contact them directly here.
Do you have any additions to the list? 
See More: 
10 British Things About Your U.S. City
10 British Things About Chicago, IL
10 British Things About Milwaukee, WI
Read More
Filed Under: