San Antonio, TX is topped up with history and culture, known for the Alamo and its current day Riverwalk. The vibrant city is visited by 28 million tourists annually, according to the San Antonio Convention and Visitors Bureau. In addition to the local flair, here's 10 British things going on in San Antonio, TX.
1. The Lion & Rose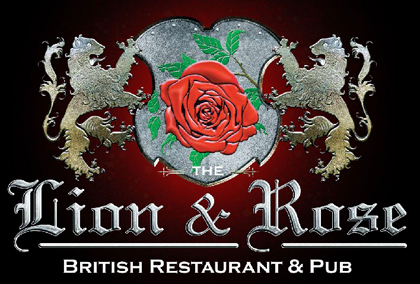 The Lion & Rose conveniently has three locations in San Antonio, which you can find here. The L&R prides itself on having recreated the classic British experience in Central Texas. Its website points out a British pub is more than having a drink and describes it as, "a place to gather for a great meal, warm conversation, good music and fine spirits." And, that's just what you'll find.
2. Doctor Who Fans Unite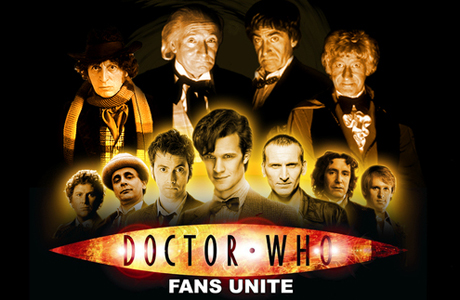 The Doctor Who Fans Unite online meetup group is a place for DW fans, based in San Antonio, to get together online to talk about the latest news and find out about upcoming events. The group, which currently consists of 793 members, goes offline with an upcoming event with a Doctor Who Appreciation Night happening on January 29. The thing is, you have to become a member to find out the location. It's time to sign up!
3. The Classic Theatre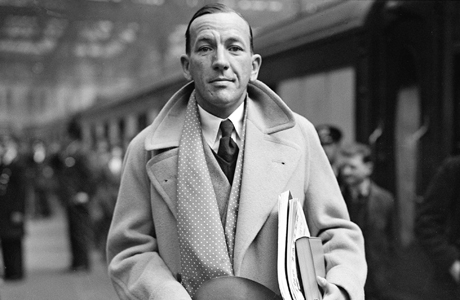 The Classic Theatre, located at 1400 S Alamo St, was founded in 2008. The group will be putting on a production of British playwright Noël Coward's Private Lives from May 9 to May 25. The Theatre's mission is: "reinvigorate and create new audiences for the theater by presenting professional productions of popular classics and forgotten masterpieces for residents of and visitors to San Antonio."
4. San Antonio Shakespeare Company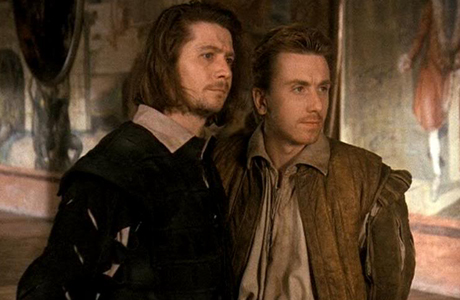 The San Antonio Shakespeare Company will be performing a production of Tom Stoppard's Rosencrantz & Guildenstern are Dead on February 12 through February 28 at the Jump Start Theatre, located at 108 Blue Star. Rosencrantz and Guildenstern are two characters from Shakespeare's play Hamlet. Stoppard takes the characters out of the play and writes a story revolving around their exploits backstage.
5. Mad Dog's British Pub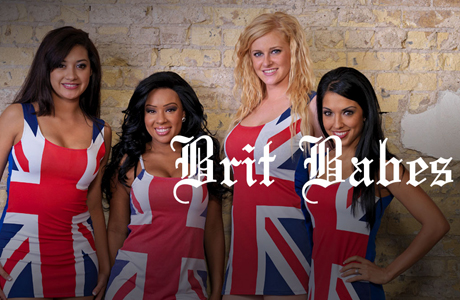 Mad Dog's, located at 123 Losoya Street (on the Riverwalk), appears to be a Britished up Hooter's. We mean that in the best possible way. The waitresses are decked out in Union Jack uniforms, serving authentic British fare at the "pub that thinks it's a club." The restaurant space is huge and open, which is great for big parties, being loud and watching football.
6. San Antonio Museum of Art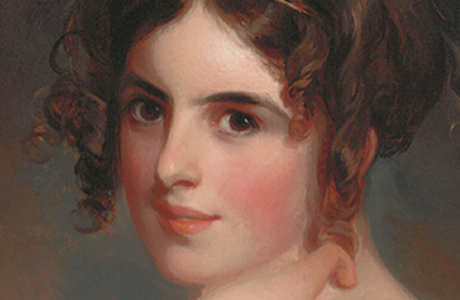 The San Antonio Art Museum, located at 200 W. Jones Ave, will be hosting an exhibit featuring English-born artist Thomas Sully's portraits from February 8 to May 11. Sully was born in Lincolnshire, England in 1783. At the age of ten he moved to the U.S. with his actor parents. His uncle noticed his artistic talent at the age of 12, which is when he started to formally study and hone his skills. Sully passed away in Philadelphia, Pennsylvania in 1872 at the age of 89. You can find more on the exhibit here.
7. Madhatters Tea House & Cafe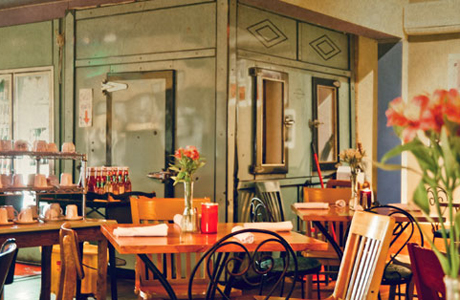 The Madhatters Tea House & Cafe, located at 320 Beauregard St, is housed in a century old building. The ambience is warm and welcoming, offering breakfast and lunch in addition to afternoon tea.
8. Alamo MG Association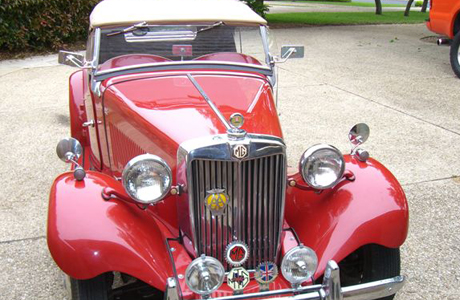 The Alamo MG Club, based in San Antonio, has been in operation since the 1970s. The group came together more formally in 2003. The main goal of the club is to allow MG enthusiasts to have fun with their cars. That's an easy enough mission to see through. With over 100 members, the group has over 1000 years in combined experience. Members enjoy rebuilding, racing and rallying. The group is working on its 2014 schedule, which you can find here (along with past events). There's also the Texas Rovers, based in Dallas/Ft. Worth, Austin and San Antonio, who embrace the great outdoors and their love of Land Rovers.
9. San Antonio Cricket League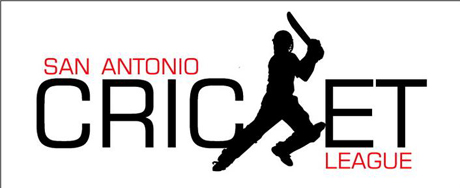 Founded in 2004, the goal of the San Antonio Cricket League is to promote the sport of Cricket for all Cricketers and fans in San Antonio, Bexar County TX. The league is the place to go to keep up to date on teams and clubs, players' stats, SACL grounds and a list of events.
10. Scottish Society of San Antonio


Incorporated in 1968, some of the original members are still active in the Scottish Society of San Antonio. The SSSA is a nonprofit organization with the goal to "stimulate, encourage, support and sponsor activities, which lead to the preservation of Scottish customs, traditions and culture." The group recently hosted their Burns Night, celebrating the life and work of Scottish poet Robert Burns, on January 18. You can check out photos from the event and other group activities on their Facebook page.
Do you have any additions to the list?  
See More:
10 British Things About Your U.S. City
10 British Things About Sacramento, CA
10 British Things About Austin, TX

Read More
Filed Under: