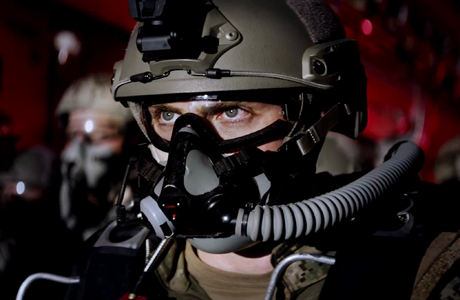 British director Gareth Edwards may not be a household name quite yet but he's telling the story of someone we all know (and fear) … Godzilla.
This is Edwards' first time taking a seat in the director's chair for a major motion picture but he comes to the job with an extensive background in visual (Monsters) and digital effects (Space Race). Which, based on the trailer, he has a good eye for and his expertise in effects comes in handy in rebooting the bigger and badder menace who spawns from the South Pacific.
Yes, yes, the oversized reptilian creature is the star of the film but one of our fave British actors, Aaron Taylor-Johnson (Nowhere Man), will be costarring as a militant who works to bring down the big "G".
Here's a better look at Taylor-Johnson de-masked: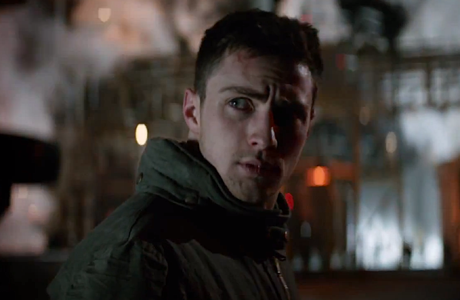 You can check out the trailer here:
Fellow Brit Sally Hawkins (Happy Go Lucky) doesn't appear in the trailer but we will see her in the film when it hits U.S. theaters on May 16, 2014.
Are you looking forward to Godzilla's return? 
See More:
WATCH: 'Kick-Ass 2' Starring Aaron Taylor-Johnson 
BBC's 'Newsnight' Interviews The Actual Cookie Monster
BBC America Costume Contest: Best Monster
Read More
Filed Under: