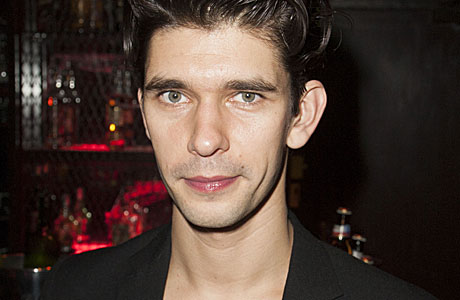 About six weeks ago, we ran a story claiming that Queen's Roger Taylor had set his heart on getting Ben Whishaw to play Freddie Mercury in the biopic of his band's lead singer. At the time, it seemed like a fanciful idea, given that the previous lead actor in the film had been Sacha Baron Cohen—a universe away in terms of performance style—and our Ben had done so well in Skyfall, but blow me down with a stack of Vox AC30s if he hasn't taken the part!
GK Films has announced that the movie, as yet untitled, will be directed by the actor Dexter Fletcher, who recently did a bang-up job with Sunshine on Leith, the musical based on the songs of the Proclaimers. Dexter is currently meeting with the former members of Queen, to work out how best to represent the events leading to the formation of their group, although Deadline, who has the story, says there will be no depiction of his last days. It's more of a celebration of his glory years.
For Ben, this project comes after his depiction of another inspired creative, Herman Melville, in The Heart of the Sea, Ron Howard's retelling of the whale attack than inspired Moby Dick.
And before the next Bond movie, of course.
See more: 
Merlin, Q, Bates and Ron Weasley Have Formed A Gang
Five Curiously Neat Theatrical Double-Headers
Anglo Dream Team: Ben Whishaw & Olivia Colman Unite For 'The Lobster'
Belated Wedding Congratulations Are Due To Ben Whishaw
Read More
Filed Under: