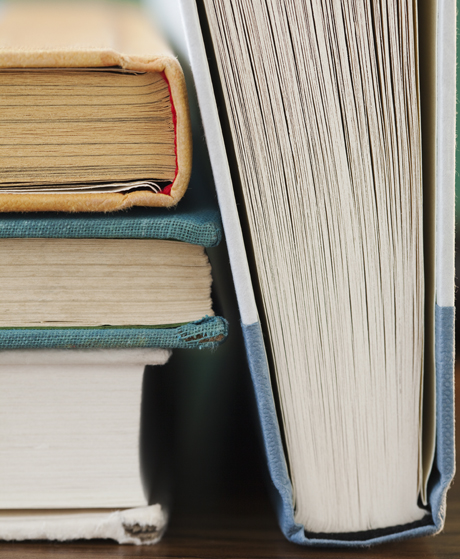 Surprisingly, (except for the one that's two thirds written in my head) there aren't too many books specifically for Brits in America. While there are plenty of books about relocating to the U.S. they tend to be for any nationality and don't address the very subtle, unexpected differences between the U.S. and the U.K. This might be because as a newbie Brit here, you can function as soon as you get off the boat, whereas someone with a real language barrier, from a very different culture, would face a much bigger challenge.
As a Brit who's been here for over twenty years however, I do have a few books on my shelves that I would recommend for British newcomers. They have more to do with language origins and politics than how to open a bank account, but I do think it's important to understand the history and mechanics of the U.S. to hold up your end in a conversation. There's nothing worse than spouting off your political views only to be gently told "it doesn't work that way here".
Let's Talk Turkey; The Stories Behind America's Favorite Expressions by Rosemary Ostler is a charming book that digs into the history of American phraseology. For Brits interested in language, this is a great book for learning what the various weird phrases mean and how they came to be. (The phrase "Let's talk turkey" by the way, means "let's talk business".)
Bet You Didn't Know; Hundreds of Intriguing Facts about Living in the USA by statistics maven Cheryl Russell, is one of those books that you almost can't put down. Each page starts with a random fact about Americans, then the author gives more background. Some of the facts will surprise you e.g., the largest percentage of self-employed individuals is in the 65+ crowd, because one of their largest fixed costs, health insurance, is covered by Medicare. Younger people have to find jobs that offer health insurance.
McGraw-Hill's American Idioms Dictionary is, as you'd imagine, choc full of American phrases and sayings that Brits are never quite sure of. Although most of us know the meaning of "fat chance", what about the difference between "hang fire" and hang five"?* Any Brit who's spent a decent amount of time here knows that it's better to admit ignorance when faced with an unfamiliar phrase in the middle of a conversation. To do otherwise can result in some pretty confusing discussions but you can avoid some of this by perusing the American Idioms Dictionary.
*Hang fire – to delay or wait; to be delayed.
Hang five (or hang ten)– to stand toward the front of a surfboard or diving board and hang the toes of one or both feet over the edge.
Probably the most important type of book for Brits in the U.S. is one that covers basic government and civics The government system is quite different from the U.K. but obviously, comes up every day in one way or another. It is almost impossible to watch the news or have a conversation about politics without a basic understanding of the system and its history. Brits with school kids can probably pick up the text book lying on the bathroom floor, but for those without such resources, I recommend something like Introducing American Politics by Patrick Brogan and Chris Garratt. While it really only skims the surface, it's great for a first bash at understanding how things work here. Once you've figured out the primaries and the Electoral College, you can aim for more detailed coverage. Given the increasing media frenzy about the next Presidential election, you might want to get a head start on the basics.
If you have teenagers thinking of attending college here, and like I was, you're clueless not really au fait with the whole application system, don't worry – I've written a book for you. The Stress-Free Guide to Studying in the States; A Step-by-Step Plan for International Students walks you and your teenager through the entire process, including visa applications, and test taking. The whole "college app" process is very, very different from the U.K.'s and can be overwhelming. In the book, there's even a chapter especially for parents.
Please add your own recommendations on books for Brits in the U.S.
See More: 
A British Expat's Guide to Cooking in the U.S.
A British Expat Speaks: Five Life Lessons I've Learned from Americans
10 Things British Expats Should Leave in the U.K.
Read More
Filed Under: