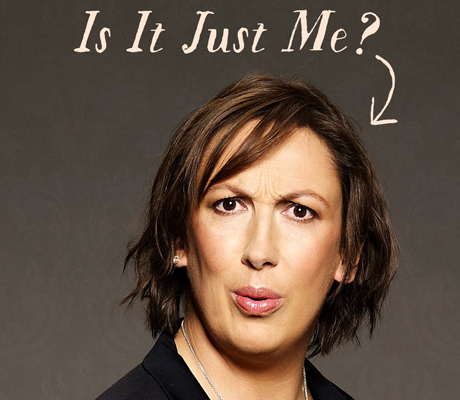 If you're in your 30s or 40s, your Facebook newsfeed is probably filled to the brim with photos of friends' children. And, you might be confronted with the hard-to-answer question, "Do you want to have children?" Wanting and doing are two different things as Miranda Hart points out in her conversation with Woman & Home Magazine.
She responds to the forward, yet common, question on reproduction plans saying, "Will I have children? Who knows? I guess the sitcom (Miranda) has been my baby."
Hart, 40, has had great success in her comedic and acting career with things starting to pick up in her 30s. Hart didn't stop with her TV series but used it as a platform to write her humorous self-help book called Is It Just Me and released a workout DVD Maracattack.
Hart talked to the family-focused magazine about balancing work and home saying, "It is hard for women who start to achieve success in their mid-30s because if you are not with someone and ready to have children then you make that choice to carry on working."
Plenty of people, women and men, put their careers first and then look back, thinking to themselves, "What have I done with my life?" But, luckily, Hart doesn't seem to suffer from any regret based on her choices.
She's looking forward to writing the fourth series of Miranda and since the show is her "baby," she's going to take time to nurture the upcoming season saying, "I want to step back and decide what to do with all the characters."
While Hart, the actress, may be unsure about whether or not she'll find love, cohabitation and children (not necessarily in that order) in her real life, she has a sneaky feeling that Miranda, on TV, might settle down saying, "I always felt screen Miranda could end up with somebody. There is plenty of comedy in living with someone for the first time, then getting pregnant."
Wouldn't it be nice if you could just write out your own life and things worked out that way?
Can you relate to Miranda Hart or is it just her? 
See More: 
Miranda Hart Has Her Eye on Hollywood
Miranda Hart to Star in Workout DVD
In Her New Book, Comic Actress Miranda Hart Asks, 'Is It Just Me?'
Read More