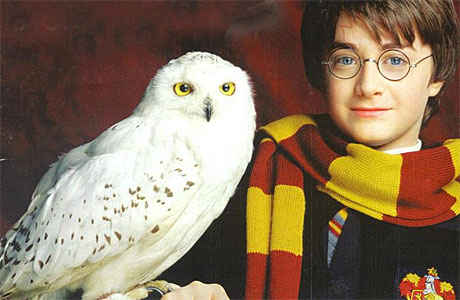 J.K. Rowling has been smart in allowing fans to explore new ways to have a wander in the Harry Potter universe she so memorably created. There's the forthcoming Fantastic Beasts And Where To Find Them movie project, the theme park rides and tours of the set, and now, if the Daily Mail is to be believed, there may also be a new stage play, set in the early years of Harry's life.
J.K. won't be writing it herself, although the Mail's correspondent says she'll have a co-producer credit, and will collaborate with the writer to make sure it's a fitting companion to her magical creation.
He also names Sonia Friedman (The Book of Mormon) and Colin Callender (Lucky Guy) as the other producers, and their transatlantic theatrical experience would seem to hint that a successful London run might then result in a trip to New York, and possibly elsewhere.
But that's by the by for now. The show is said to be a re-telling of the years between Harry's original placement at the house of his Uncle Vernon and Aunt Petunia, and his eventual rescue by Hagrid, to commence his first year at Hogwarts School.
If true, this means no Ron, no Hermione, and precious little magic (unless accidental on Harry's part). But according to an as-yet-unsent press release, the play will "offer a unique insight into the heart and mind of the now legendary young wizard. A seemingly ordinary boy, but one for whom destiny has plans…"
And it even quotes J.K. Rowling herself, saying she'd had a lot of interest in a potential stage play, but this "was the only one that really made sense to me, and which had the sensitivity, intensity and intimacy I thought appropriate for bringing Harry's story to the stage."
We shall just have to wait and see what happens next…
See more:
'Harry Potter' Voted Britain's Favorite Children's Book
Merlin, Q, Bates and Ron Weasley Have Formed A Gang
J.K. Rowling And The Narwhal Tusk Of Historical Identification
Read More
Filed Under: