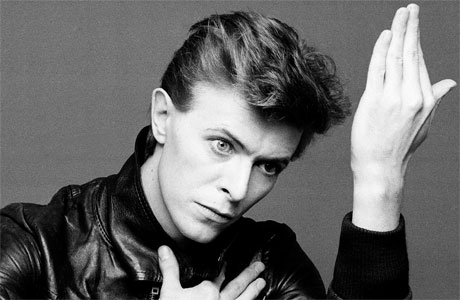 Be warned, this story drops names of rock royalty like Santa Claus drops glitter.
Yesterday, the BBC Radio station 6Music ran a two-hour holiday special called This Is Radio Clash, in which Mick Jones and Paul Simenon from, you've guessed it, the Clash, span a few yarns, told a few tales, and played a few of their favorite records.
It was a lovingly-curated affair, and contained one of the very few public pronouncements from David Bowie, besides releasing his startlingly good comeback album "The Next Day," back in March.
He recorded a special Christmas message, in which he elected to do an Elvis impression of (at best) shaky quality.
In fact, it's only when he says his name that he really sounds like himself:
And it's definitely him, it was confirmed by his official twitter feed.
ELVIS ON THIS IS RADIO CLASH…OR IS IT? "Elvis is English…" Listeners to the 6 Music special, This Is Radio… http://t.co/3cfUcspCe8

— David Bowie Official (@DavidBowieReal) December 26, 2013
See more:
20 Greatest British Songs of 2013
It's Official: David Bowie Is A Better Dresser Than Elizabeth I
Read Like Bowie, Think Like Bowie: His 100 Favorite Books
'Doctor Who' And The Invasion Of The Pop Stars
Read More
Filed Under: