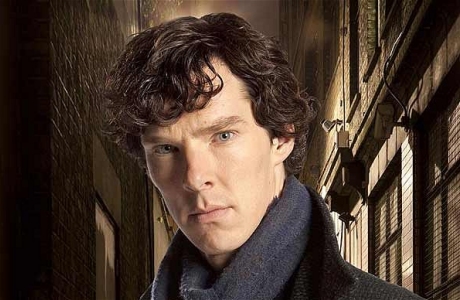 Back in March, we were talking about popular names for British babies and noted that Amelia had made a jump to the No.1 spot for girls since Amy Pond had first turned up in Doctor Who.
It's always interesting to track these changes, but you could easily argue that the two things are not related, or even that Amy Pond was named Amy because of the same cultural fondness that lead so many new parents to call their daughters Amelia.
However, new figures have been unearthed by Radio Times that shows a trend for naming newborns that is definitely influenced by a hit British TV show (and a hit movie franchise and a hit U.S. TV show).
In 2012 five baby boys (from different families) were given the name Sherlock.
Due to the way the Office For National Statistics puts the figures together, there could well have been one or two Sherlocks registered between 1996 and 2011, but it takes three or more to appear in their annual chart, so as far as unpopular names are concerned, this constitutes a frenzy.
Granted, Sherlock is now only on a par with Ulysses and Timofey (Timofey though!), but still.
And to put it into further context, there were 114 Benedicts registered in 2012, an increase of 31 on the previous year. That's practically a stampede.
See more:
15 Good Reasons Why Brits Don't Use The Name 'Randy'
10 Extremely British Baby Names for Boys
10 Extremely British Baby Names for Girls
Is Camden the New "It" Baby Name?
Read More
Filed Under: