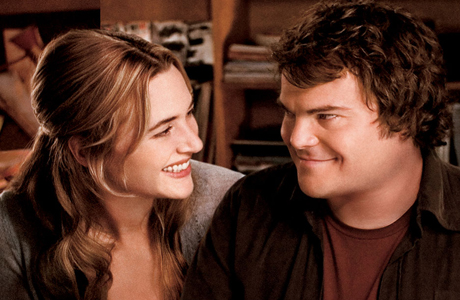 You know we love a good play on words over here at Anglophenia. For those of you with your Anglophile handbook nearby, you'll know we mean "holiday" as in vacation versus "holiday movies." Let's take a peek at five British films where Brits take a getaway, you can view online:
1. The Holiday
Brit Iris Simpkins (Kat Winslet) and Californian Amanda Woods (Cameron Diaz) are fed up with the men in their lives and need a break from reality. The two find each other on a house-swap website and exchange homes, cars and even the poeple in their lives (unintentionally) over Christmas. While it's nice to be around new people and feel appreciated, their problems aren't far behind.
2. A Month by the Lake
A lot can happen in a month. Miss Bentley (Vanessa Redgrave), who might be considered an ol' biddy by some, decides to throw caution to the wind and takes off for Lake Como, Italy for a month. Soon after arriving she meets a fellow Brit, Major Wilshaw (Edward Fox) but he has his eye on the American au pair (Uma Thurman).
3. The Inbetweeners Movie

Four girl crazy best mates—Will McKenzie (
Simon Bird
), Simon Cooper (
Joe Thomas
), Jay Cartwright (
James Buckley
), and Neil Sutherland (
Blake Harris
)—have graduated high school and are celebrating their last free summer by heading to Crete, Greece. Simon is heartbroken after getting dumped by his girlfriend back in England; the others try to help him get his mind off of her by partying it up.
Watch The Inbetweeners Movie on Netflix
.
4. Enchanted April
Lottie Wilkins (Josie Lawrence) and Rose Arbuthnot (Miranda Richardson) realize they are both struggling in their marriages. They join forces, and pocket books, to seek relief in the form of an Italian vacation. The ladies recruit two more women, the buttoned up Mrs. Fisher (Joan Plowright) and the unpredictable Caroline Dester (Polly Walker), to share expenses at the castle they're renting.
Watch Enchanted April on Netflix.
5. Mr. Bean's Holiday
There is absolutely no way Mr. Bean (Rowan Atkinson) will be going on a relaxing, book reading holiday. After winning a trip to Cannes, France, Bean makes his way via the "Rocket Train", which is half the adventure. Once arriving, he definitely has an impression on the locals. We wouldn't expect anything less.
Read More
Filed Under: