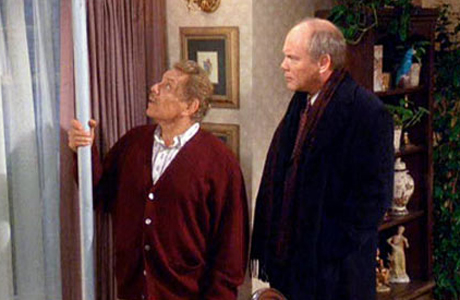 It's nearly Christmas, and while some expat Brits relish the chance to learn how Americans celebrate the holidays, others are – understandably – not so enthusiastic. Either they weren't invited anywhere, or they can't deal with a second intensive turkey-based festival in the space of a month. Don't despair, my curmudgeonly friends!  There are loads of great alternative ways to use the time.
1. Prepare your tax return
You can't actually file a U.S. tax return until January, but you can do the fiddly, lengthy groundwork in advance. If you're a first-timer, you'll need to dedicate a significant portion of time to reading up on how it all works. Having decided the process looks only slightly less complicated than fixing the Obamacare website, you'll inevitably start your search for an accountant (be warned: most probably won't answer their phones on Christmas). Next, you'll need to gather up the scrappy, faded receipts clogging up you wallet, and put them in an envelope marked "tax stuff". Call me crazy, but I reckon you could do all of this in a day.
2. Email the friends you've been neglecting
When your primary mode of communication with people back home is email, it's frighteningly easy to let months pass without actually writing one. Back when you lived in the same country and met up regularly, a couple of clumsy lines with apostrophes in the wrong place was acceptable. Now, the pressure is on to fill multiple paragraphs with beguiling, witty observations about your new life and host nation. This takes time. My top tip is to recycle. Pen a generic update, then tweak it a bit to suit each friend. They'll never know you cheated.
3. Shop the sales online
Most stores' winter sales start well in advance of December 25th, and Christmas day is a great time to shop from your sofa. Put on some Wham!, get cozy in that animal onesie you've been saving for a special occasion, open your laptop and start filling virtual baskets.
4. Volunteer
If you want to do something selfless with your day, please know that I secretly hate you because you're a much nicer person than me. Also, contact local shelters and churches to see if they're looking for people to help serve Christmas dinner to the needy.
5. Go to the cinema repeatedly, or watch a box set
Most movie theatres open on Christmas day so it's the perfect opportunity to binge watch films. If you can't actually get to a cinema, start working your way through the classic movies or box sets you've been saving up for when you have the type of flu that's not quite bad enough to stop you enjoying on-screen entertainment.
6. Host a waifs and strays party
Chances are you're not the only expat in your neighborhood without plans. Gather everyone together, buy a crate of Cava and put some seasonal nibbles in bowls. Also, keep things simple by asking your guests to bring a dish and a secret Santa gift. No more frills required.
7. Clean the house
I'm talking operating room level spotless. So, bleach that grouting, extract the dust bunnies from behind the radiators and scrape a summer's worth of dead flies off the top of your fridge. At the end of the day, reward yourself with a lavish takeaway, which you should eat off the floor because it's THAT clean.
8. Do all the jobs you've been putting off
In the run-up to Christmas, compile a list of all the chores—however nasty, mundane or uncomfortable—that you've been shoving to the back of the queue for the last year or more.  This might mean calling the hard of hearing aunt who hates you, or clipping the dog's toenails. The more unpleasant the tasks undertaken, the better you'll feel afterwards.
9. Invent your own "holiday", then give it a road test
Go the way of George Costanza's dad and make up a replacement celebration. He created Festivus to replace Christmas; no reason you can't do the same. Then, combine with point seven.
10. Eat out
Let someone else do the cooking and washing up. Plenty of restaurants and hotels take reservations for Christmas. Though, in the U.S. you may have to bring your own crackers. Expect to get some odd looks when your table erupts into what will sound to the uninitiated like light gunfire.
Do you have any additions to the list?
See More:
Christmas Traditions: Britain vs. America
A Brit's Guide to the Holiday Season
Snapshot: 21 Photos of U.K. Christmas Lights

Read More
Filed Under: