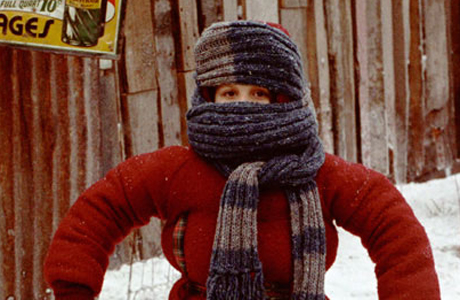 If you're in the top half of the U.S. over winter, you'll notice that it gets a tad cold. If you're new to the U.S., let me assure you that no, you never get used to it.
Here are ten things you really must have in such situations:
1. A big ole parka. Sadly, most British coats don't really cut the mustard. Veteran snow dwellers have a collection of parkas for the varying levels of "how cold?". All parkas must cover your bum, but for the dangerously cold stuff, you need one that goes down to your boots. A duvet will suffice if you're really stuck.
2. Winter accessories. Don't even think of going out bareheaded or un-gloved. Within five minutes your hands will become claw like and useless and your ears will start stinging. When it gets down into single digits (Fahrenheit) the scarf should be wrapped across as much of your face as possible; balaclavas do the job nicely too. (And seriously, no matter how vocally your kids protest, don't let them go out under-dressed.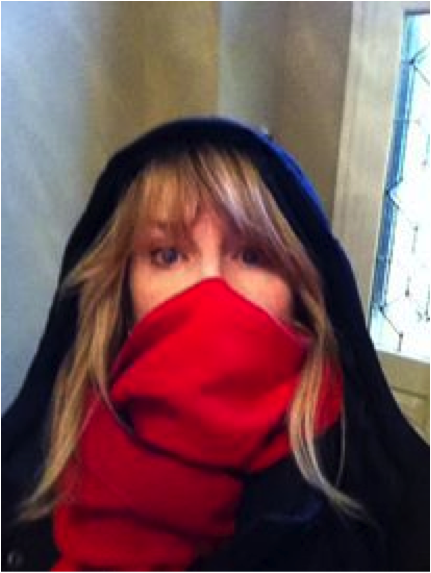 3. Ugly boots with grippy soles. For all but the truly dedicated, fashion goes out the window during North American winters. Even if it's "not that cold" there's often a lot of snow-melting salt around which is death to a fancy leather boot. And leather soles are just an accident waiting to happen in slick conditions so make sure you have tractor treads down there.
4. Thermals (or fleece tights). No longer the domain of great-grandfathers and babies, long underwear is highly recommended if you're outside, especially if you're standing around. These days, they are light and silky; you really don't feel anything but the benefit. And for skirt-wearers, fleece-lined tights provide "warmth without the bulk".
5. Layers. This is the North Americans' mantra; according to Weather.com, "In general, the three main layers are wicking (next to the skin), insulating and weather protection." Start with a thermal, then a light fleece, then a protective shell or parka. In the unlikely instance that you overheat (say, on the bus or in school), you can whip off the parka and still be toasty.
6. Chap stick (lip balm). In many cold places here, it's also extremely dry, which leads to much chapping of lips. In our house everyone has at least one chap stick in each coat pocket. Make sure you don't lick your lips to moisturize them as this makes everything ten times worse.
7. Moisturizer. The cold, dry air will similarly dry out your skin faster than you can say "what's that white flakey stuff on the inside of my socks?". Moisturizer is a must for every part of your body, but make sure it's as simple as possible if you want to avoid further, stinging pain. Many people get cracked feet and finger tips for which you'll need an extra thick cream or, as my doc recommends, chap stick.
8. A hair dryer. Hair dryers come in very useful when the thermometer plummets. You'll quickly learn not to go out with wet hair as, like everything else (including nostril hair) it freezes. Hair dryers can also be used to keep your home warm or lower your energy bills. If your windows let the cold in, you can buy insulator kits that are basically plastic sheeting and tape, made more airtight with the help of a hair dryer.
9. For kids in strollers, a giant footmuff. If you have small kiddies, it's important to keep them warm and dry in wintery weather. You'll see many tots bundled up in plush, thick footmuffs, that actually cover the entire body. If it's really windy you might also want to consider a plastic cover that goes over the entire stroller.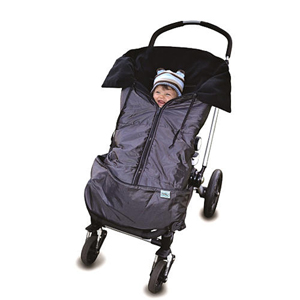 10. Common sense. Brits, this is not the U.K.; this may well be the coldest weather you'll ever experience. Listen to the locals and listen to the weather forecasts. If the nice TV meteorologist tells everyone to stay indoors, that means you, your children and your pets. If it's cold as soon as you step outside, it's not going to warm up much and prolonged exposure is what causes all the problems. Frostbite is a reality and is not pretty. Here, forewarned is forearmed, as they say.
Do you have any additions to the list? 
See More:
Winter is Coming: How to Cope with the Cold, American Style
Brits in a Cold Climate
8 Situations When Brits Behave Differently from Americans
Read More
Filed Under: