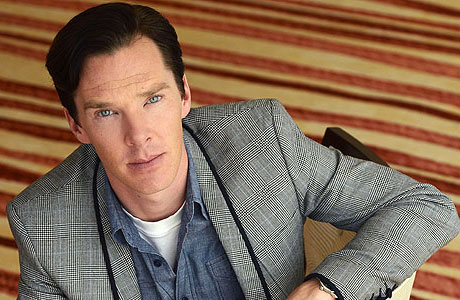 He may be the current No.1 choice for sour-faced British rotters in Hollywood (assuming Tom Hiddleston is otherwise engaged and Alan Rickman has a cold), but when it comes to promoting any of his latest projects, Benedict Cumberbatch all fun.
He can be relied upon to do pretty much anything, from impressions to puppet-work, songs to snarky comebacks. He makes being Benedict Cumberbatch look like the best job in the world and has the good grace to appear to be delighted that he's the one who got the gig.
Here are ten examples:
The R. Kelly Moment
It's fair to say this, from Jimmy Kimmel's show, had something of an affect on certain portions of the Cumberbatch fanbase.
Why He Won't Change His Name
Extra points for confusing Katie Couric with the diabolical use of an accent there.
Neutron Cream
http://www.youtube.com/watch?v=NHEbiS353CM
Simon Pegg, you rotten, rotten swine.
That Comic Con Video
It would have been fun enough without the toy ending, frankly.
Punching Jeremy Clarkson In The Face
http://www.youtube.com/watch?v=deC6jiEMCQs
And then there are the impressions – OH THE IMPRESSIONS
This one is particularly good (and yes, that's Dawn French and Jennifer Saunders giggling).
But it's not all fun and games.
Here's Benedict setting the stage for the opening ceremony of the 2012 Olympic Games.
Frankly, there's far too much for one roundup.
So let's finish with another:
Incidentally, if you liked that R Kelly clip, you might be interested to know he got his own back:
See more:
WATCH: No Teaser, All Trailer – 'Sherlock' Is Back
New 'Sherlock' Mini-Episode Due On Christmas Day
Britain Is Blessed With FIVE Baby Sherlocks
How Tom Hanks Made Benedict Cumberbatch A Star
Read More
Filed Under: