Each week we are pleasantly surprised with what we're able to find when looking into 10 British Things in U.S. Cities. It's kind of like, "What does Louisville, KY have going on British-wise?" And based on our findings it's like, "Oh, really!" Well, see what we found below:
1. British Film Series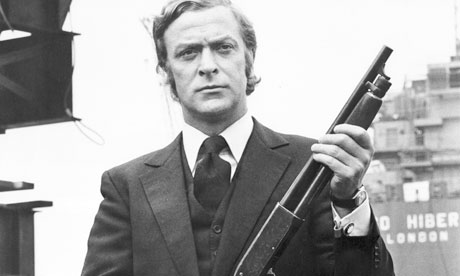 The Sister Cities of Louisville: Leeds, England Committee, 620 South 3rd Street, has planned a British film series featuring the following films: January 27th, 2014, Tristram Shandy; February 24th, 2014, Get Carter; March 31st, 2014, Lock, Stock and Two Smoking Barrels; April 28th, 2014, Live Forever. What a great way to kick off the New Year! The event is free for all members and non-members can download one free pass for one of the five remaining films here.
2. British Custom Tailors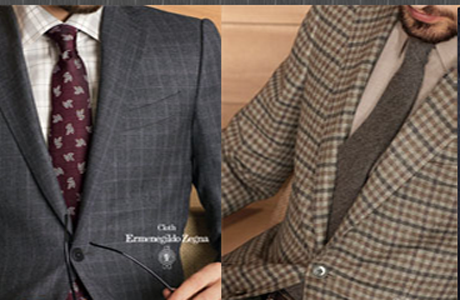 British Custom Tailors, located at 4814 Brownsboro Center, can dress you head-to-toe, beginning from scratch, custom making any size and style garment. As well, they're keen on helping with mending and alterations. If you're going to walk the walk, why not dress the part?
3. All the WHOs in Whoville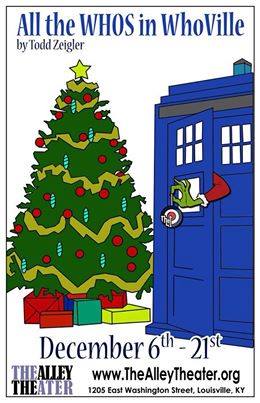 The Alley Theater, located at 1205 East Washington Street, is currently presenting a production of All the WHOs in WhoVille, which combines Dr. Seuss's How the Grinch Stole Christmas and are very own Doctor Who. Please report back if you do get the chance to see this mash-up play in person!
4. Louisville British Sports Car Club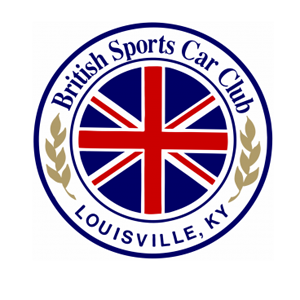 The Louisville, KY British Sports Car Club's mission is to present and most of all have fun with British cars, motorcycles and trucks. You can check out upcoming events like the "British Bash" here.
5. Royal Armories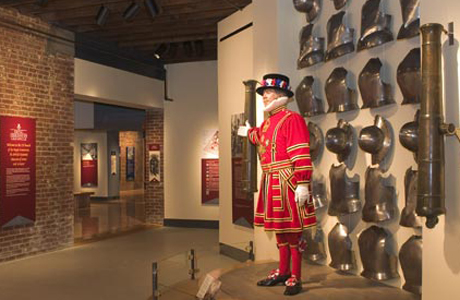 The Frazier History Museum, located at 829 W. Main Street, "has the distinction of being the only place in the world outside Great Britain to permanently house and display Royal Armories artifacts," according the museum website. If you have the chance to visit this collection, you'll be sped up on more than 1,000 years of British and world history from the Early Middle Ages to the end of the British Empire at the start of the 20th century.
6. Pop-up British Consulate
The British Consulate, based in Chicago, IL, took a road trip to Louisville, KY this past March with the hopes of attracting Kentuckians to visit the U.K. While the "pop-up" event has passed, we were just really keen on the idea, and thought, "A for effort!" We thought it made sense to include the above video and give the consulate a shout-out for their unique efforts in getting the word out on, well, what we all already know. Did you swing by the pop-up? When's your flight to the U.K.!
7. Sisters Tea Parlor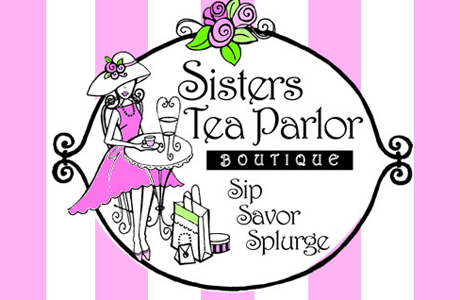 Sisters Tea Parlor & Boutique, located at 4765 Fox Run Road in Buckner (23 minute drive), invites customers to come in and "find your happy!" Aw, that's a sweet sentiment but we're going to make the assumption that you're showing up happy and looking for some tea and treats. They have those too! You can find out more about the shop's events and menus here. 

8. Kentucky Shakespeare

Kentucky Shakespeare performs in the park during the warm months, at C. Douglas Ramey Amphitheatre, at the corner of 4th & Magnolia in historic Old Louisville's Central Park, and is currently on hiatus but you can look forward to their upcoming event, Shakespeare in Love, on Saturday, February 1, at the 21C Museum Hotel located at 700 W Main St. You can check out all the fun details in the above save the date.
9. Scottish Terrier Club of Louisville
The Scottish Terrier Club is a way for Scottish Terriers and their people to get together and socialize. You can check out the group's events page here. In addition to get togethers, the website and group is a great resource on information like adoptions, rescues and they send out a regular newsletter.
10. Scottish Society of Louisville 
If you're looking for a Scottish meetup group and find yourself "dogless", you can look into the Scottish Society of Louisville and/or the Scottish Country Dance social club.
Do you have any additions to the list? 
See More:
10 British Things About Raleigh, NC
10 British Things About Orlando, FL
House Rules: Things You Can't Do in the U.S.
Read More
Filed Under: