Each week we explore a U.S. city and investigate the British goings-on, which may be in the form of art, food, sports, music, social clubs, events or organizations. This week's city was specially requested by a reader who wrote in. We're making our way west … and have landed in Idaho's capital of Boise. Check out 10 British things about Boise:
1. Mars Revisited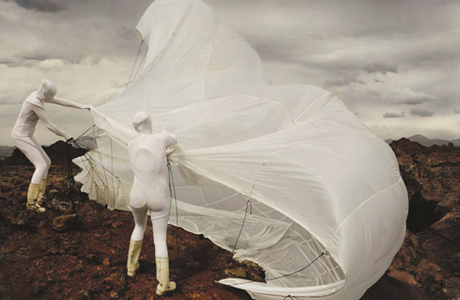 New York-born artist Nicholas Kahn and London-born artist Richard Selesnick, both British citizens, met at Washington University, in St. Louis MO, in 1982. Kahn/Selesnick, as they are known artistically, have been working together since 1988 on a "series of complex narrative photo-novellas and sculptural installations that portray alternate, fictionalized versions of real historical events." The artists traveled to Idaho, photographing the Craters of the Moon National Monument, as inspiration for their exhibit Mars Revisited, which is currently on display at the Boise Art Museum, located at 670 Julia Davis Drive, until January 5, 2014.
2. Daughters of the British Empire in Idaho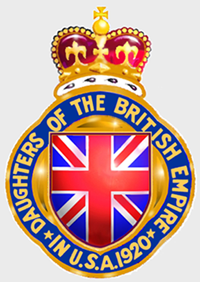 The Daughters of the British Empire is an international nonprofit group, with a chapter in Boise, Idaho, with the purpose "to support four District retirement/nursing homes for men and women." The society for women is open to women with British ties whether they are of British or Commonwealth heritage by birth, naturalization or proven ancestry. Women whose husbands or partners are of British or Commonwealth heritage by birth, or whose husband's parent(s) or grandparent(s) are of British or Commonwealth birth, are also eligible. You can learn more about upcoming events here.
3. Idaho British Car Club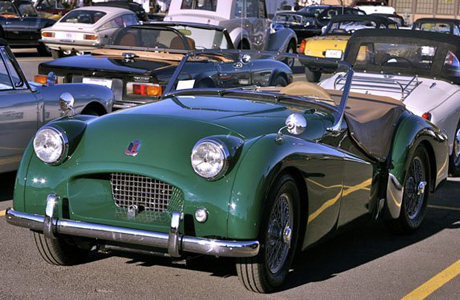 The Idaho British Car Club (IBCC), established in 1992, is a British Car enthusiast support and social club based in Boise, Idaho. IBCC is dedicated to "the preservation, restoration, maintenance and enjoyment of all British cars." The Club welcomes anyone interested in British cars and works to keep members informed of events and newsworthy information through their website and monthly newsletter. Club members can take part in events throughout the year including local drives, car shows, summer tour and road tripping to national events.
4. Miss Tami's Cottage and Tea Room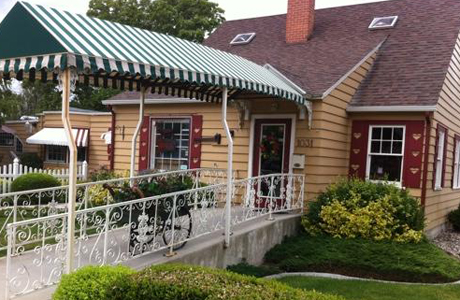 Miss Tami's, located at 1031 N Main St, in Meridian, ID (13 minute drive), is a full-service restaurant, tea room and gift shop. The Full Afternoon tea is served with English Breakfast (substitutes welcome), a savory quiche, scones with Devonshire cream and jam, assorted finger sandwiches, tea bread and tasty desserts, all for $27.99. In addition to a traditional tea service, Miss Tami's offers a Cottage Tea, which comes with lunch ($24.99, a Cream Tea, which comes with a scone package ($10.75) and Princess of the Day Tea Parties for children, details and price here.
5. Scottish American Society of the Treasure Valley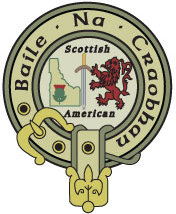 Cead Mile Failte! This Scottish saying translates into, "A hundred thousand welcomes" and appears on the homepage of the Scottish American Society of the Treasure Valley, a non-profit community-oriented group, based in Boise, Idaho. The social group is dedicated to promoting an awareness of pride in and celebration of Scottish and other Celtic heritages. The SAS hosts the Treasure Valley Highland Games in September, which is made up of sporting events, games, music and food. You can check out their calendar of events here, to check out details on other events throughout the year. On a separate yet similar note, the Boise-based website, Wee Bit O'Scotland is a great resource, offering fun tidbits on anything and everything Scottish here.
6. The Boise Highlanders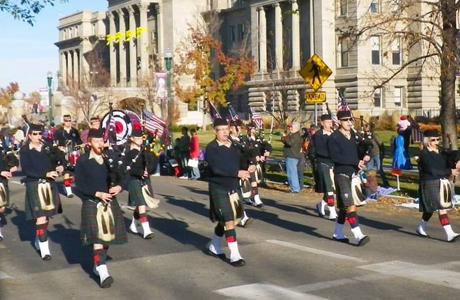 Established in 1961, The Boise Highlanders is Idaho's oldest and largest pipe band with over 40 members. The band is typically divided into four teams, with each team having between five and seven pipers, dancers and/or a singer, a snare drum, tenor drum or a bass drum with their repertory including standards like "Scotland the Brave," "Mairi's Wedding/42nd Highlanders," "Amazing Grace," and original compositions written by members. The group takes part in several parades a year including but not limited to Veteran's Day, St. Patrick's Day and Independence Day and the annual Highland Games. Their biggest performance takes place at the annual supper for Robbie Burns, a Scottish poet and lyricist, which lands on the Saturday closest to January 25. One of their favorite gigs is The Trailing of the Sheep Festival, which takes place in the cities of Ketchum and Hailey in October, which celebrates the sheep herding industry and ranchers. The group wears the Davidson tartan when performing. Many of the members have been with the band since childhood, resulting in a close-knit family. They meet up every Thursday, currently at Holy Nativity Episcopal Church in Meridian (13 minute drive), from 7-9pm. Guests are welcome to sit in.
7. The Idaho Shakespeare Festival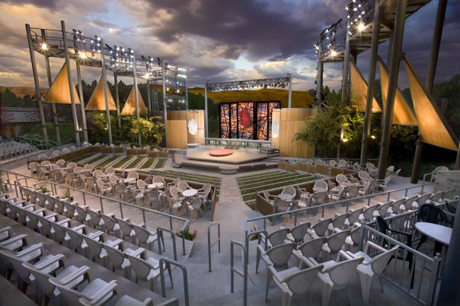 The Idaho Shakespeare Festival has been producing plays since 1977, keeping in mind their mission of producing great theater, entertaining and educating. To realize this mission, the Festival seeks to: 1) Develop an artistic home; 2) Educate through a range of programs; 3) Illuminate human nature and a rich cultural heritage through the work of William Shakespeare. The festival, being outside, is currently on hiatus but will pick up in May, 2014. Keep an eye on the calendar here. The festival is located at 5657 Warm Springs Ave.
8. Boise Nationals Soccer Club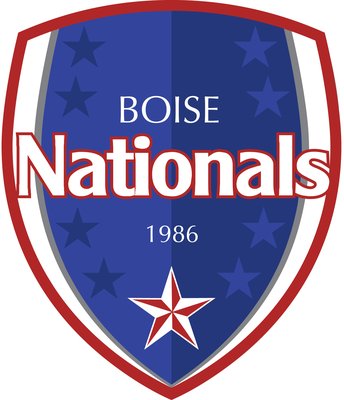 With 30 competitive teams, Boise Nationals Soccer Club (BNSC) is the largest competitive club in the state of Idaho. BNSC 's mission is to focus on personal and player development and our success. The club is open to players of all ages, youth through adult, male and female. BNSC strives to develop players of character, focusing on six core values of: Excellence, Character, Commitment, Teamwork, Sportsmanship and, ultimately, fun. The club is located at 6128 Fairview Ave.
9. Ha' Penny Bridge Pub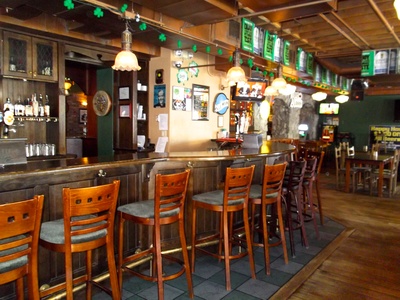 If soccer is more of a spectator sport you, then Boise's Irish Ha' Penny Bridge Pub, located at 855 Broad St, is a great place to settle in and show your support. The pub is named after this stunning bridge in Dublin, Ireland. The pub offers Traditional Irish cuisine liked corned beef and cabbage and Irish lamb stew; draught beers and micro brews and live entertainment. You can check out some patron reviews on Yelp here.
10. Boise Cricket Club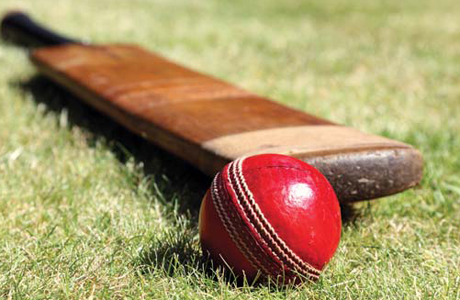 Boise Cricket Club, founded in late 2007 by a group of cricket enthusiasts, has worked in association with the Boise Parks & Recreation in building and maintaining a cricket field with an artificial turf pitch at the Ann Morrison Park, located at 1000 Americana Boulevard. The club is made up of approximately 75 players, who compete on both Saturday and Sunday during the active season (May-August). In addition to the regular season, the club hosts an annual Twenty20 (T20) tournament spread from Spring to Fall with several teams formed by its members. The club also sends teams to Utah, Oregon and Nevada to participate in tournaments and friendly cricket games. If you're interested in participating in the club or learning more, you're welcome to send a message via their contact page.
Do you have a city you'd like to see in an upcoming post? 
See More:
Andrea Riseborough: Misses Socially Integrated Britain
Where to Live in America: 10 Things for Brits to Consider 
Fraser's Phrases: The Curious History of 'The Hokey Cokey'
Read More
Filed Under: