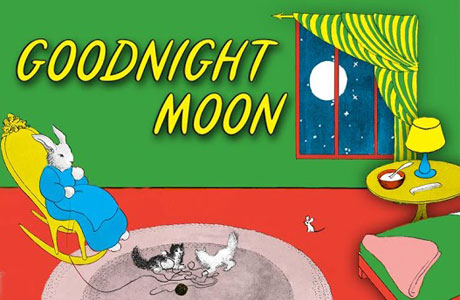 Now that you live in the U.S., your nearest and dearest will want to sample the spoils of your fancy U.S. life. And what better time to treat them to a taste of America than December 25? But be warned: you'll need an extra suitcase, or a few free hours to spend filling out customs forms at the post office, to get this lot home on time and intact.
Sporting merchandise
Brits might blather on about how American football is rugby for wimps or baseball is just glorified rounders. But present them with any of the associated gear and watch them gush like a life-long fan. For optimum results, choose a team they've probably heard of, like the Red Sox or Yankees.
Apple products
A quick compare reveals that a basic 16GB iPad Mini as sold by Amazon.com is currently around £40 ($65) cheaper than the same model for sale on Amazon's U.K. site. Need I say more?
Makeup and perfume
Many of the top brands, like MAC and Chanel, are more than a shade cheaper in the U.S. than in Europe, especially if you're sly and remember to ask for a tourist discount (usually around 10 percent) at the checkout counter of major American department stores like Macy's. The ladies in your life will rejoice at your generosity, and you'll know you got a bargain.
Food
Be careful trying to post edibles from the U.S. Your package might be intercepted by customs, either here or in the U.K., and may not reach its destination. But if you're heading home for Christmas, load up your luggage with American foodstuffs. Obviously, don't take anything that needs refrigerating, and be sure to heed the restrictions on bringing food into the U.K. Corn bread, brownie and pancake mix are a guaranteed hit, as are cookie dough, saltwater taffy and chocolate covered pretzels.
Measuring cups
Americans don't tend to weigh ingredients on kitchen scales; similarly it doesn't occur to Brits to try the cup method. But owning a set makes it so much easier to use American recipes. For optimum kudos, gift alongside a good U.S. cookbook. Speaking of which…
An American cookbook
Dispel the myth that American food is all hot dog/burger-based by gifting recipe books devoted to your home state – or any branch of U.S. cuisine that your British friends and family might not know a lot about. Check out this highly recommended Cajun cooking tome, and this one stuffed with recipes from all over the Deep South.
Halloween outfits
For a couple of months after Halloween, some U.S. retailers try to shift their left over fancy dress stock by selling it off at massive discounts. This is a great budget Christmas option if you've got children to shop for. They'll just think you've bought them great costumes for the dressing up box.
Classic children's books
Ask your U.S. friends which American titles they loved as kids (I've recently been recommended Goodnight Moon and Corduroy), and if you don't recognize the titles, assume people back home won't either. You now have access to a new seam of literature with which to wow the British minors in your life.
Dollars
Nothing quite beats opening a Christmas card to find a stack of green. This is a lazy but effective way to guarantee you get an, "Oooh, thanks!" It'll also encourage the recipient to visit you, because how else are they going to spend all that American cash? Kids, incidentally, always appreciate the exoticness of funny foreign money.
Bourbon
Good American whiskey is some of the most delicious you'll encounter. It's also a great thing to snatch up at the airport when you realize you've bought something for everyone apart from that one weird uncle, who also happens to be a big drinker. Ideally, though, you'll want to spend time researching this smoldering spirit.
Expats: any gift ideas for your friends back in the U.K.? Tell us below:
See more:
A Brit's Guide to the U.S. Holiday Season
How to Gift in America
This Isn't a Hotel, Luv: Handling Friends Who Overstay Their Welcome
Read More
Filed Under: