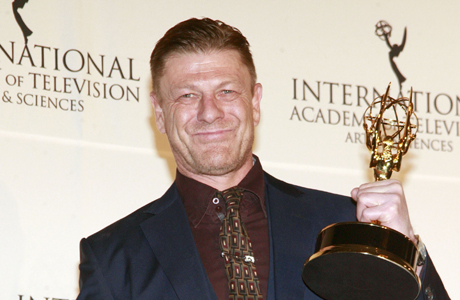 It was a night of triumph for Britain's Sean Bean at the International Emmys in New York where he took home the trophy for best actor for his performance in the BBC TV series Accused.
For an actor who has a tough-guy image Accused marked new terrain because he portrayed a cross-dressing character; and that required him to put on women's clothing and a wig.
"It kind of worked," he says. "I was very relieved. It was a particularly challenging role for me and it gave me the opportunity to explore something that I've never really thought about before."
Bean who's well-known through his roles in Game of Thrones and The Lord of The Rings, seemed quite touched by his International Emmy victory.
The actor told me: "I'm very, very happy – I've not really won many awards before so it's quite nice."
I spoke to him at length backstage at the International Emmys shortly after he won the award.
You can watch the interview below:

Are you surprised by Bean's reaction?
Read More
Filed Under: