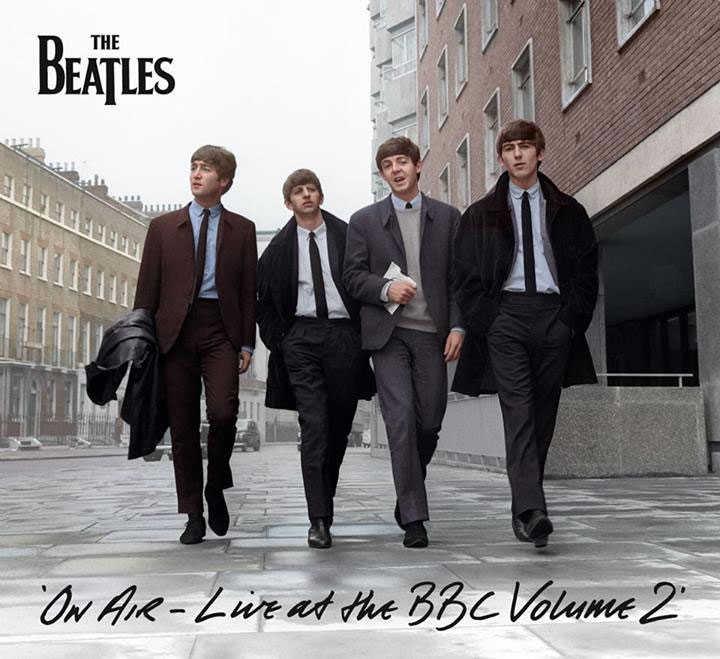 I don't know about you, but I'm a sucker for this sort of a thing. It's a new video made principally of old footage and new animations, set to a newly-available recording of the Beatles singing an old song by Buddy Holly, and it's utterly charming.
"Words of Love" was originally released on their 1964 album "Beatles For Sale," and was part of their Hamburg repertoire of old rock 'n' roll standards. That's how they were viewed at the time, anyway. It's the equivalent of One Direction covering a song from the first Arctic Monkeys album.
This recording comes from the new collection of their BBC sessions, "On Air – Live At The BBC Volume 2," which trawls the archives for further lost performances, quips, gags and general larks from 1963/4, the peak of Beatlemania.
You've got two minutes, why not fall in love all over again:
See more:
Happy 73rd Birthday, John Lennon
Popular Artist Ringo Starr Receives French Medal of Honor
Brit Binge Watching: Five British Music Documentaries You Can View Online
For Sale: One Pair Of Leather Trousers Owned By Sir Paul McCartney
Read More
Filed Under: