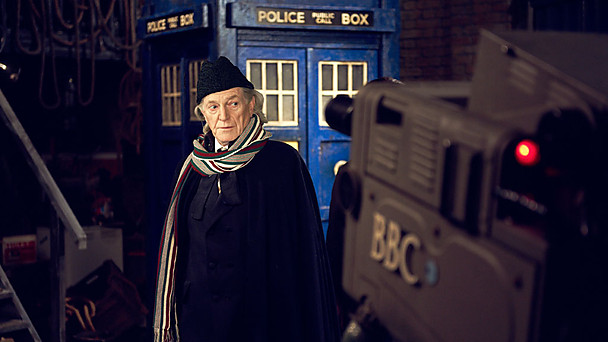 In all the fuss and glee over "The Night of the Doctor" yesterday, this little gem managed to sneak out relatively un-celebrated, and that will never do.
It's the BBC Two trailer for Mark Gatiss's An Adventure In Space And Time, in which we finally get to see David Bradley as William Hartnell, and Jessica Raine as Verity Lambert, as they work towards the creation of Doctor Who. 
And yes, that's an actual first-generation Cyberman at the end there.
An Adventure in Space and Time premiers Friday, November 22, 9:00pm ET/PT on BBC AMERICA.
See more: 
10 People Responsible For 'Doctor Who's Creation
The First TARDIS, Recreated
Photos Released for 'An Adventure in Space and Time,' BBC AMERICA's Drama About 'Doctor Who'
Daleks Invade London Again, For 'An Adventure In Space And Time'
Read More
Filed Under: