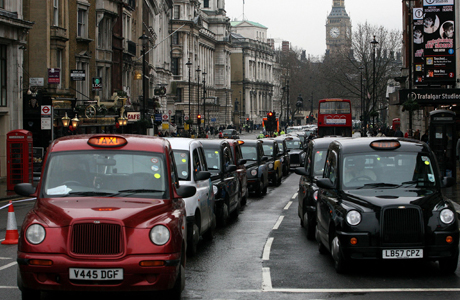 London has been voted the world's favorite city for traveling by taxi, reports the Associated Press. This is the fifth year in a row the iconic black cab has topped the Hotels.com survey.
The booking site polled 2,600 travelers, from 30 countries with London coming in first in five out of seven categories, including: 1) Friendliness; 2) Knowledge of the Area; 3) Cleanliness; 4) Safety and 5) Quality of Driving.
New York took the top slot for Availability; Bangkok came in first for Best Value.
Overall rankings landed London in First Place with 11 percent of votes; New York in Second with 6.4 percent and Tokyo with 5.6 percent.
If you have ever ridden in the back of a black cab you may agree they are quite convenient, allowing groups to face each other, with three seats in the back and two pull-down seats opposite. It's like sitting down for a proper catch up.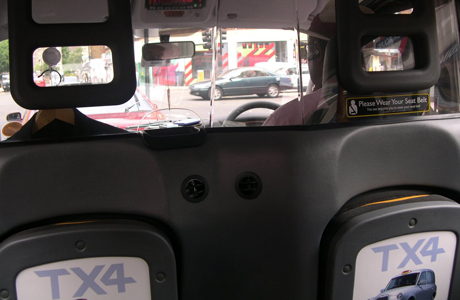 Typically, the driver acts almost like a tour guide, having an atlas-like knowledge and memory of the streets of London, and the surrounding area, with all drivers having passed The Knowledge test. You may get a two-for-one deal when just making a quick trip.
Black cabs might be considered pricey compared to public transport but the London Tube stops running around midnight with it starting up again around 5:30am. A taxi may be your best and only option if you're out until the wee hours.
There are approximately 21,000 cabs in London, mostly owned by the driver.
If you haven't already seen it, check out 15 Cool Uses for a Black Cab.
Do you have any good stories from the back of a black cab? 
See More: 
Iconic British Things: The Black Taxi
15 Cool Uses for a Black Cab
15 Cool Uses for a London Double Decker Bus
British Cabbie Hits America's Roadways, Offering Kindness to Strangers
Read More
Filed Under: