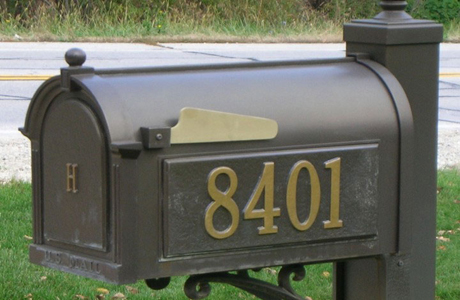 A lot of Brits are surprised at the amount of rules that govern just living in a house in the U.S. I'm not just talking about restrictions on loud parties till the wee hours either.
Would you believe that in many locales, you're not allowed to hang your washing on the line? (Brits everywhere are throwing their hands up in horror.) Homeowners associations, condo rules, landlord contracts and zoning laws can all ban the humble washing line. Approximately 60 million Americans are thus oppressed. (I have to admit that in Chicago, it's usually too hot and humid or too darn cold to attempt to dry anything outside, but that's beside the point.)
Never fear, a right-to-dry movement has sprung up in several states, rendering the local bans unenforceable and urging would-be peggers to push for change in their communities; a veritable "battle for common sense over aesthetics," no less.
And you can't just set up any old mailbox either. Oh no. The United States Postal Service has very specific rules on stand-alone mailboxes, which are common in suburban and rural communities. The mailbox itself must be one of three approved sizes, which fortunately, come in Traditional and Contemporary styles. The post on which the mailbox is mounted must be six inches from the curb and 42-46 inches high. The USPS doesn't govern wall-mounted mailboxes, but apparently you're meant to consult with your mail carrier for placement guidance, and check for local or community regulations on top of that. For example, the village of Germantown Hills, Illinois prohibits mailboxes mounted in brick enclosures, while my in-laws in another state are required to mount theirs in brick.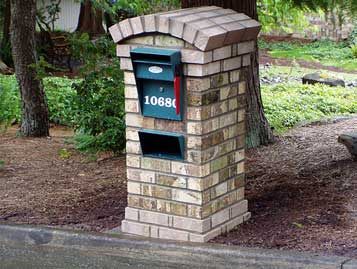 And then there's the Landmarks Commission or Committee, the blight of many a homeowner in older, usually urban, areas. You don't have to be living in an ancient mansion to require permission from Landmarks; many cities have landmarked or historic sections and woe betide residents who dare to change their front door without the Commission's blessing. And it's not just doors; here's Louisville, Kentucky's Landmark ruling on new windows:
Solid vinyl replacement windows are not permitted on street-visible facades. These facades generally have the most character-defining features including the windows. If existing windows cannot be repaired, they should be replaced with wood (or wood windows with vinyl or aluminum cladding) that match the existing configuration and operation of the original windows. Other historic materials, such as steel, are reviewed on a case by case basis.
If you're moving into an old, urban house, find out if there are landmark rules before making any changes, because they can, and do, make you undo your renovations (as well as fining you).
What you do with your property is also tightly governed, and many local governments prohibit commercial use (including small businesses) of a residence. In addition, many localities do not allow commercial vehicles to be parked on residential streets except for temporary loading and unloading. Boulder, Colorado's new BuildSmart regulations aim for efficient energy use and strictly govern the building materials used in residential buildings. A few hapless residents have been fined thousands of dollars for installing hot tubs that aren't solar heated, and pools (over 200 sq. feet) that have the wrong type of cover on. Boulder also has a Noxious Weeds list, (no, not that type of weed) which states: "It is the duty of all property owners to implement a noxious weed management plan using integrated methods." Gulp. I wonder how many Boulderians* have a noxious weed management plan?
Having said that, it is Boulder…
*Made-up name.
Have you had any housing issues? 
See More:
A Glossary and Guide: Home-Buying in the U.S.
Brits in America: How to Set Up Home From Scratch
10 People You Need to Know in Your American Neighborhood
Read More
Filed Under: