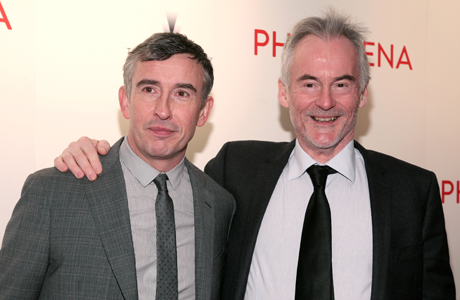 Former BBC foreign correspondent and one-time British Labour Party spin doctor Martin Sixsmith is getting the big screen treatment with Steve Coogan portraying him in the film Philomena which has just opened in the U.S.
"It was really marvelous to have Steve Coogan play me," says Sixsmith.
The film is based on his 2009 book The Lost Child of Philomena Lee which tells of the forced separation of a mother and child at an Irish convent in the 1950's.
For the author seeing his book turned into a film amounted to more than just a straightforward adaptation. He says: "It was different because not only was the book going to be made into a movie, I was going to figure as a character in it, and if you've read the book, you know that I don't actually figure into the book hardly at all, so that was the dramatic device."
Philomena is an emotional film which spotlights an act of injustice, it's focusing on a serious issue which Sixsmith maintains still hasn't been resolved.
Read More
Filed Under: