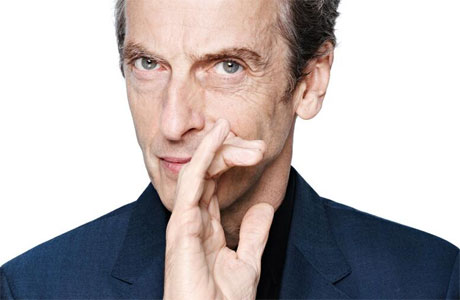 Regeneration may bring about entire changes in personality and preference, but some things remain constant. The Doctor, while changing his mind wildy about all manner of foodstuffs, has a very sweet tooth.
He used to carry jelly babies as a matter of course, and has been very vocal in his love for anything from a fruit cake to silver ball bearings on cakes.
So, to keep a fine tradition going, here are five suggestions the Twelfth Doctor could try sticking in his new coat, while he's still breaking his mouth in.
Army & Navy Sweets


The Doctor is an old man, and naturally he will have developed a taste for things that used to be popular, but aren't as widely available any more. Army & Navy are the kind of boiled sweet your stern grandparents might keep in a cupboard. They're surprisingly tasty, flavored with liquorice and herbs, but never a child's first choice of sweet because they look like they might be medicinal. And they tend to turn your mouth black like Davros's. Mind you, I bet a sweet or two would sort out some of his more unpleasant personality issues.
Garibaldi Biscuits


Not just a biscuit, but a potentially useful plot point. Just as the humble jammie dodger could fool a Dalek into thinking the Doctor is holding a big red button, the garibaldi biscuit—imagine a cheese cracker that has developed a nasty case of internal raisins—could be useful as a way to lever a door open, as a tiny escape bridge for mice, or even jammed in a Sontaran's neckpipe for temporary stun-duties. Also worth considering, should the Doctor's shoes ever develop a hole in the sole after all that running.
But they have to be crisp. Soggy garibaldis will never do, as the Fourth Doctor found out in the audio adventure "The Stuff of Nightmares"
A Stick of Blackpool Rock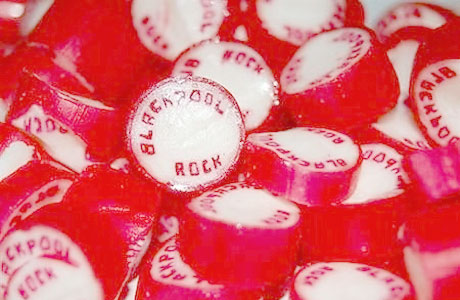 At the opposite end of the age scale to Army and Navys, the seaside stick of rock is the sort of thing no grown-up wants to be seen sucking on in public. That said, the Doctor doesn't behave like a grown-up, and he does often find himself imprisoned or otherwise locked up with a bit of time on his hands. A thoughtful suck on a stick of rock might provide just the inspiration he needs, and it's a LOT less irritating for his fellow prisoners that puffing on a recorder.
Moffat Toffee


Now, we know that Peter Capaldi is Scottish, and that Steven Moffat is Scottish, but that does not mean I'm about to throw a load of silly gags about deep fried Mars bars into what is clearly a very serious, nay learned, article about a beloved folk hero. Luckily, while researching Caledonian sweetmeats, these tangy toffees came to light. Made in Moffat, Dumfries, they look like normal toffees, but taste slightly unexpected, which is appropriate on so many levels.
A Victoria Sponge


Granted, it's going to be difficult to pull an entire cake out of your frock-coat pocket (magically deep or otherwise) and then rummage around for a doily, platter and cake slice, not to mention enough paper plates for everyone and a can of whipped cream. But c'mon, this guy used to accessorise with celery, he's done MORE impossible things. And people really love cake. Who wouldn't love to see an Ood messily tucking into a slice over a steaming cup of tea?
Suggestions for further sweets are of course very welcome below.
See more:
'Doctor Who' Announces Christmas Special: 'The Time Of The Doctor'
Five Reasons 'Doctor Who' Owes C.S. Lewis A Debt Of Gratitude
Five Good Places To Get A Scone In The Lake District (In 2013)
The Greatest Moms Of 'Doctor Who'

Read More
Filed Under: