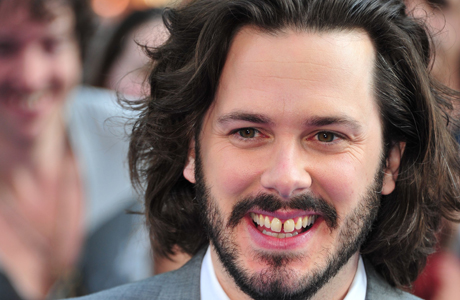 Director and writer Edgar Wright has given us some amazing "gifts" in the form of  films like The World's End, Shaun of the Dead, Hot Fuzz and Scott Pilgrim vs. the World. This time around he's handing out the gift that keeps on giving but … it's not a movie.
Wright is an active Twitter user and he's promised his followers that he will post an embarrassing photo each time he hits a 100,000 mark in terms of followers.
He's reached 400,000 (and counting) and he just put up an "embarrassing" photo.
In our eyes, it's not all that embarrassing but sweet and endearing.
We have a feeling you'll know straight away who he is dressed up as:
As promised, I post an embarrassing photo for every 100k of you lovely followers. And this one is a Dr Who doozy. pic.twitter.com/SaYkmpmMRR

— edgarwright (@edgarwright) November 20, 2013
Are you following Wright? We are.
If not, can you? We'll get more entertaining snaps!
What do you think of the photo he posted?
See More: 
Screenwriting 101: Simon Pegg, Nick Frost, Edgar Wright Share Tips
Edgar Wright Reveals First Image From 'Ant-Man
David Brent Confirms Performance Dates via Twitter
Read More
Filed Under: