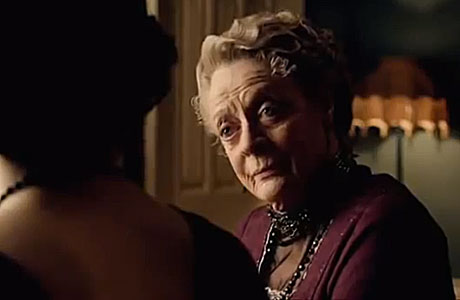 Downton Abbey fans can breath a sigh of relief—not that there was ever much doubt this would happen—now that the blockbuster British series has officially been renewed for a fifth season.
In announcing on Sunday (Nov. 10) that the aristocratic Crawley clan, along with their bevy of servants, will be back, producer Gareth Neame said, "We promise all the usual highs and lows, romance, drama and comedy played out by some of the most iconic characters on television." Neame is the executive producer of the period drama, as well as being managing director of Carnival Films, which co-produces Downton with PBS's Masterpiece.
The show's creator, Julian Fellowes, will again be writing the episodes.
The renewal news came as the period drama aired the final episode of its fourth season on ITV in the U.K. on Sunday night. The true season ender, the now annual Christmas special, will be broadcast there on Dec. 25.
Downton maintained its status as a runaway hit in the U.K. this fall. The show averaged 11.8 million viewers (including delayed viewers) over the season, according to the Hollywood Reporter. The final episode scored an average of 9.8 million viewers (with figures on delayed viewing yet to come), which means that a whopping 40 percent of Brits who tuned into their tellies on Sunday night were watching the doings at Downton Abbey.
American viewers have to wait until Jan. 5 to begin watching the show's fourth season on PBS. The network will begin stoking the fires on Dec. 1 with Return to Downton Abbey, a special featuring Susan Sarandon as host. The actress, a self-described fan, will introduce clips from past seasons along with behind-the-scenes footage, interviews with cast members and a peek at Season Four.
Are you looking forward to the new season of Downton Abbey?
See More: 
'Downton Abbey's Michelle Dockery Bares Her Bear Face
WATCH: First Trailer For 'Downton Abbey' Season Four
'Downton Abbey' Recaps
Read More
Filed Under: