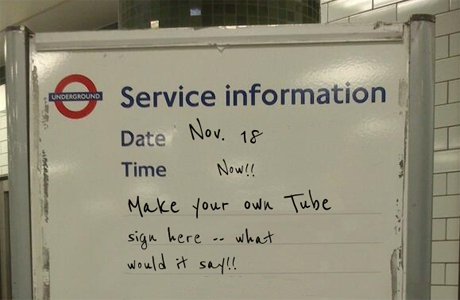 Well, this a bit of fun to start off the week. With this handy-dandy online sign making service, visitors can fill in a a few lines and generate their own Underground Tube sign.
It's pretty easy, you type in your message, press "Create" and, there you are. One might think, "What would I use this for?" There are plenty of options, you might use it to send someone a personal note or just a funny lil' quip.
If you go to the generator application here, you can click on "List Recent Messages" at the top of the page, to the right, and see what others have come up with so far. Here are a few examples: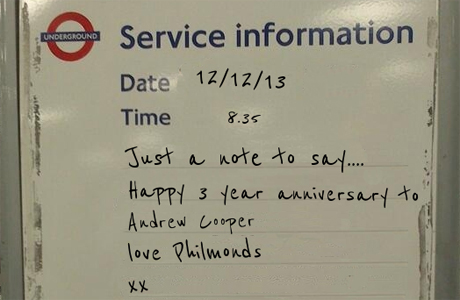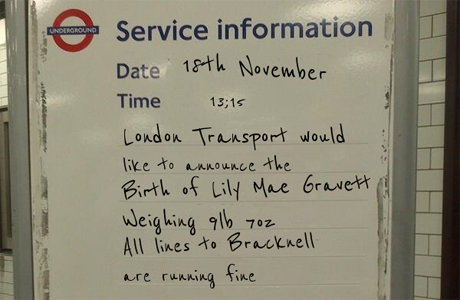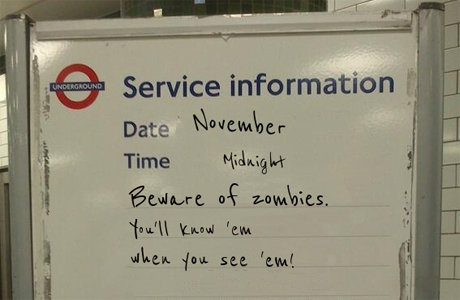 It's like, "Hi! I was walking through the London train station and I saw this message … and, it's for you??"
Please note, the signs only stay up for a short time, so please save your work if you'd like to hold onto it.
We did one too: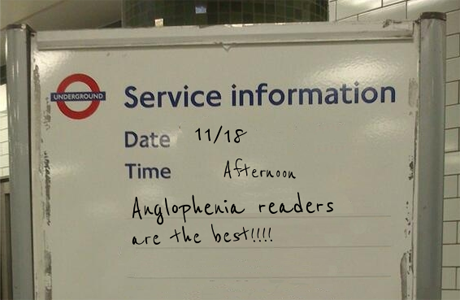 Are you going to make a sign? 
See More:
Oyster the Cat Hitched a Ride on London Tube
Lego Strikes Again: 150th Anniversary London Tube Map Unveiled
The London Tube Map Gets a Makeover
Read More
Filed Under: