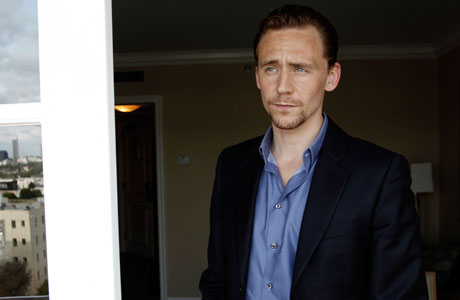 This week, the internet was rocked to its very servers by the news that Tom Hiddleston is not enjoying the social media party.
That's not to say he's ungrateful for the attention, but he's more inclined to stick his face into an actual book than Facebook (although his Twitter feed suggests otherwise).
He told Collider: 'I try to stay away from it to be honest because I think it becomes a distorted reflection. The enthusiasm I find is quite belying and it's just gratifying that there are people out there who are just interested in the work and the performances and the characters."
So, given that he is not a constant presence on Twitter (or is he?), that we don't really know much about what he has for dinner and what he thinks about Miley Cyrus and/or Lily Allen, how does Tom Hiddleston spend his free time?
Well, there's this:
And this:
And this, of course:
And who could forget this?
Or this:
Then there's this:
A personal favorite:
Leaving this, as a grand finale.
Oh wait, THIS as a grand finale:
Conclusion: clearly he spends all of his spare time practising adorable stuff to do. Maybe social media is what is holding us all back from meeting the Muppets…
See more: 
WATCH: Tom Hiddleston In 'Only Lovers Left Alive' Trailer
Brit Binge Watching: Mike Leigh and Terence Davies Films You Can View Online
WATCH: Tom Hiddleston Discusses 'Coriolanus' Live-Screening
Is Loki More Popular than Thor?
Read More
Filed Under: