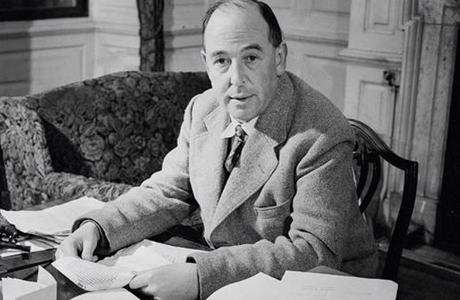 Walk into Westminster Abbey, past the north transept, wrap around the altar and to the left you'll find Poets' Corner—a little slice of literary Heaven. Last Friday (Nov. 22), to honor the 50th anniversary of the death of author and academic, C.S. Lewis, a memorial stone was added to that literary mix, reports BBC News.
Lewis is best known for The Chronicles of Narnia children's books, which have been adapted to stage and screen, having influenced countless stories since including, but not limited to, Doctor Who.
The stone, however, holds not a quote from his beloved series, but rather one of his theological lectures:
 "I believe in Christianity as I believe the sun has risen. Not only because I can see it but because by it I can see everything else."
You can take a peek at the stone itself here.
Since 1556, when Geoffrey Chaucer was buried there, the Poets' Corner has been honorary grounds for some of Britain's finest writers. The likes of Chaucer and Charles Dickens have been buried there, while others, such as Shakespeare, Jane Austen, and the Brontë sisters have been memorialized.
Have you ever visited Poets' Corner? 
See More: 
Five Reasons 'Doctor Who' Owes C.S. Lewis a Debt of Gratitude
Poll Results! 10 Greatest British Sci-Fi/Fantasy Novelists
Charles Dickens—Thank You Very Much!
Read More
Filed Under: