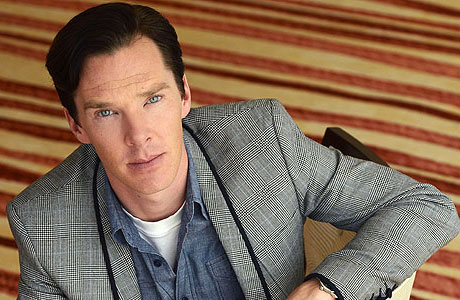 If you're an actor in the U.K. and interested in auditioning for a role thousands of miles away, what do you do?
Benedict Cumberbatch (Sherlock/Star Trek Into Darkness) reportedly took matters into his own hands and conducted his own audition, recorded it himself, and sent it to August: Osage County director John Wells, according to the U.K. Express.
Wells recently talked about the original audition tactic at a Screen Actor's Guild Event in Los Angeles, with the director saying, "He was very good in the iPhone audition but I wasn't familiar with his work."
Well, we guess, not everyone is a part of the "Cumber Collective" as the actor jokingly renamed his fan group on The Graham Norton Show (but we know the real name).
Even though Wells hadn't seen Cumberbatch in action he gave the footage a look and described it saying, "This one (clip) looked like he was holding the phone himself while acting."
You'd think Cumberbatch could've called up Martin Freeman to come over and hold the phone for him.
Wells went on to describe the audition as "very good" and while he was new to Cumberbatch's work, he went on to say, "When I mentioned his name to the women in the casting office they got very excited and they were huge fans."
Wells sums it all up saying, "We had to have him after that."
On a different, yet similar note, Britain's Oxford University Press just released an announcement today (Nov. 19), via the Associated Press London, that "Selfie" is the 2013 word of the year.
The AP wrote, "Oxford usually assigns a separate word of the year to the U.S. and to the U.K., but it said 'selfie' captured the imagination on both sides of the Atlantic this year."
While the word may be new-ish to Oxford, Cumberbatch seems to have a good handle on it. Here are some fun snaps of Cumberbatch taking selfies of himself with some fans, hamming it up.
What do you think of Benedict Cumberbatch sending in selfie videos? 
See More:
Just Another's Day Work for Benedict Cumberbatch
It's Official: Benedict Cumberbatch and Emma Watson Own Sexiness
Benedict Cumberbatch, It's About TIME
Read More
Filed Under: