We know Milwaukeeans are serious about the Green Bay Packers and their cheese, but what else is going on in this Midwestern city? Check out these 10 British things about Milwaukee:
1. The Milwaukee Time Lords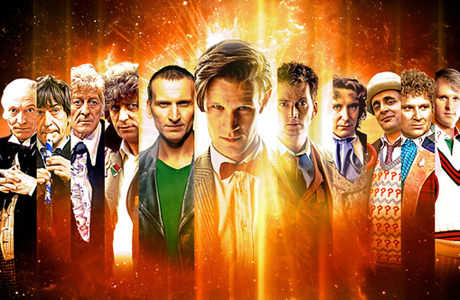 Hmm, we will give you one guess as to what this group is about, and one guess only. Yep, you guessed correctly: Doctor Who. Established in 1989, this social group gets together for meetings and events to celebrate the long-running TV series. These Wisconsin Time Lords haven't been around quite as long as the Doctor, but close. The group will be celebrating the Doctor Who 50th Anniversary with a screening of all of the Doctor Who regeneration episodes on November 23, beginning at 6am, at the Sci-Fi Cafe, located at 532 Pine Street in Burlington, WI. You can check out the calendar here.
2. Three Lions Pub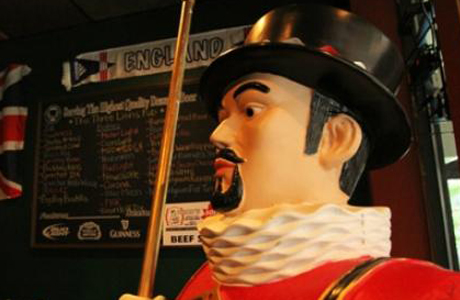 Three Lions, located at 4515 N Oakland Ave, is an authentic British pub "where across the pond is just across the street." This cozy, friendly neighborhood public houses offices British dishes like Scotch eggs, Welsh rarebit, poutine, fish and chips, Cornish pasty, a range of savory pies and sticky toffee pudding to end the meal. On the weekend, Three Lions serves a full English breakfast, which will help you make it through a long day of Soccer watching.
3. Shakespeare in the Park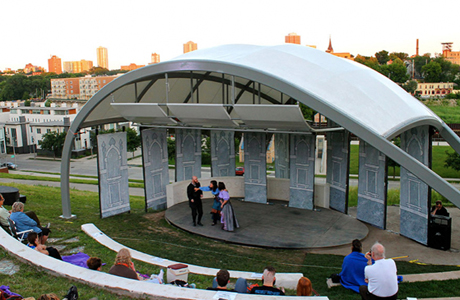 Shakespeare in the Park, presented by the Optimist Theater, will enter its fifth season in 2014 at the Kaddish Park amphitheater, located at 308 E Lloyd St. The theater group performed Shakespeare's How You Like It this past summer, which features the famed speech "All the World's a Stage". Performances typically last two and a half hours, with a 15-minute intermission. You can find audition information here.
4. Victorian High Tea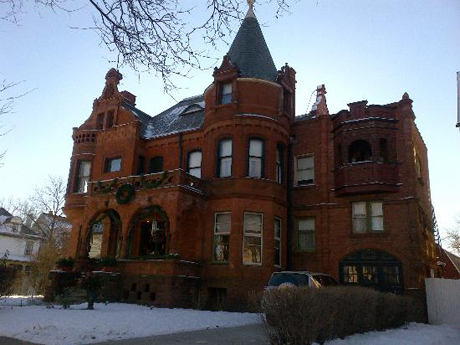 Built in 1891, Schuster Mansion, located at 2309 W. Wells Street, has been made into a bed and breakfast for the public to enjoy. The innkeepers know what they're doing when it comes to High Tea, beginning with lessons on table etiquette, followed by a buffet of seven teas to sip from, accompanied by a variety of savories, scones and sweets. The tea experience is followed with a tour of the historical registered mansion. The teas take place on the first Tuesday and Thursday of every month; reservations are required. In addition to the High Tea event, each month has a theme like, "Women's fashions during the 1800s" or "Languages of the flowers and Victorian weddings."
5. John Hawk's Pub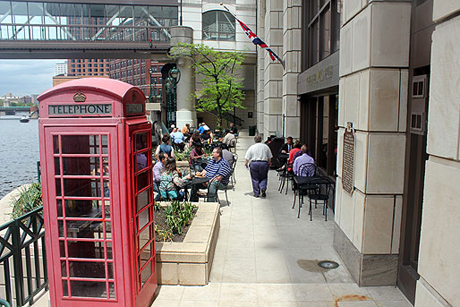 John Hawks Pub, 100 East, Wisconsin Avenue, opened its doors in 1971 and moved to its current location in 1990. The drinking hole is named after John Hawk, a 14th Century English captain who was born in Essex. At first glance the menu seems quite American but a quick scroll down, we come upon the "Comfort Foods" which include tasty options like, chicken pot pie, fish and chips, English style pot roast and English curry. They're right, these do sound comfy.
6. Layton Art Collection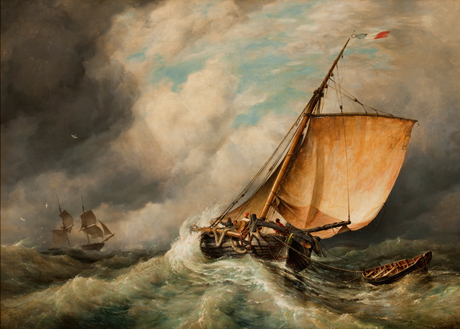 Born and raised in England, Frederick Layton (1827-1919), moved to Milwaukee as a young man. He found fortune working in the meatpacking industry and with that wealth, he was inspired to give Milwaukee an art gallery. He made frequent trips to the U.K and Europe, building a collection of fine artwork, which is currently on display at the Milwaukee Art Museum, located at 700 N. Art Museum Drive. Layton's gift is considered a Milwaukee landmark, inspiring other families to donate their collections.
7. Scottish Fest
The annual Milwaukee Highland Games take place at 7300 Chestnut Street, Wauwatosa, WI (13 minute drive from Milwaukee). The 2014 Highland Games are scheduled for June 7, from 9am to 10pm, rain or shine. The fun-filled day consists of Scottish music, dancing, food, athletic competition and sheepdogs in action. The Haggis Taco Eating Contest at 2pm, in the beer tent, caught our eye. For the complete schedule go here. 

8. Caledonian Scottish Dancers
Formed in 1966, this dance group focuses on high quality presentation and preservation of Scottish music and dance. All of the costumes worn while performing are imported from Scotland. The group has appeared at numerous festivals, conventions and cultural events including the Edinburgh Festival and World Pope Band Champions in Glasgow. You can check out their Facebook page to find out more about classes, recent events and some "action" photos.
9. Milwaukee Wave
Milwaukee has its very own indoor professional soccer team called the Milwaukee Waves. The Milwaukee Waves retired the number #13 when English player, Michael King, retired after a tremendous career, breaking record after record. The above clip shows him scoring his 700th goal. King competed as a forward from 1993-2008, competing in 786 indoor soccer games. The current team plays its home games at the U.S. Cellular Arena, located at 400 West Kilbourn. You can find their schedule here. 

10. The Highbury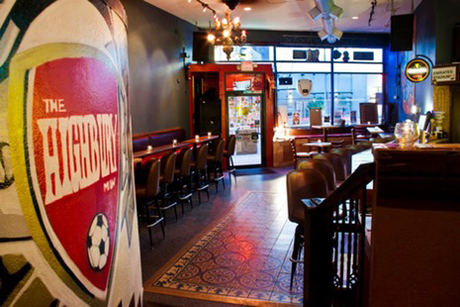 If you're a soccer fan but prefer to watch the game saddled up to the bar in front of the telly, The Highbury, located at 2322 S. Kinnickinnic Ave., is the place to be. The bar has plenty of seating, pints and a schedule entirely dedicated to soccer watching, which you can find here. Milwaukee Mag describes the bar's dedication to the sport saying, "The Highbury Pub is a soccer shrine, a temple devoted to the FIFA gods." The bar, like any good soccer bar, opens its doors at 6am on game days. 

Do you have any additions to the list? 
See More:
10 British Things About Chicago
The 10 Most British Towns in America
First Look: 'Doctor Who' 50th Anniversary Special Poster
BBC America to Simulcast 'Doctor Who' 50th Anniversary Special on November 23
Read More
Filed Under: