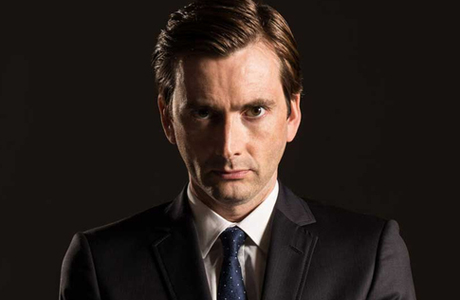 David Tennant, whose track record as the star of Doctor Who and Broadchurch is an impressive one, next turns up in the U.K. on BBC One in The Escape Artist.
The new miniseries, which begins airing later this fall, features the Scottish actor as barrister Will Burton. Tennant's legal eagle boasts an unblemished record for winning problematic cases for his criminal clients, hence his titular nickname. When he defends a particularly notorious suspect in a murder case, the end result has terrifying consequences that he couldn't foresee.
Costars in the show include Toby Kebbell, Ashley Jenson (Ugly Betty) and Sophie Okonedo (Hotel Rwanda). The show, which will air in three hour-long episodes, was created and written by David Wolstoncroft (MI-5).
BBC One has just released the first trailer for The Escape Artist. Take a look:
Based on the trailer, would you tune in?
Read More
Filed Under: