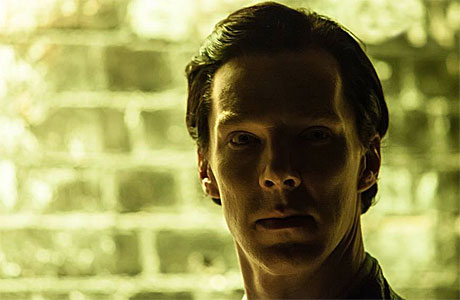 A couple of weeks ago, we reported on the teaser trailer for the Indiegogo-funded movie Little Favour. It stars Benedict Cumberbatch as a former soldier in the Iraq war whose attempts to put his traumatic past behind him come dramatically unstuck when a fellow combatant – to whom he owes his life – returns and demands a little something in return.
Not that much of this back-story made it into the teaser trailer, which essentially features Benedict, a dirty mattress, some facial hitting and a lot of blood.
Well the good news is, there's a longer trailer available now, and it's got more of the film in it.
Oh, and more mattress, more hitting and more blood.
Little Favour premieres in London at the end of the month, and will be released on iTunes on the 5th November.
For details of any forthcoming U.S. screenings, check the production company Sunny March's Facebook page.
See more: 
WATCH: New 'The Hobbit: The Desolation of Smaug' Trailer
It's Official: Benedict Cumberbatch and Emma Watson Own Sexiness
Five British Stars: Five Near-Death Experiences
More Exciting New Career Opportunities For Cumberbatch, B.
Read More
Filed Under: