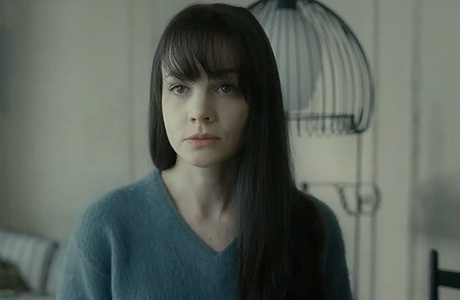 The New York Film Festival is in full swing, and one of the big attractions has been the Coen Brothers' latest movie Inside Llewyn Davis, in which Carey Mulligan plays a rather unpleasant type.
"She's pretty aggressive, pretty angry," says Mulligan when describing her character, a singer in the early '69s folk music scene in Greenwich Village. "You're meeting her at at a difficult time in her life. She's not at her best."
Mulligan's character is married to another folk musician played by Justin Timberlake.
"He was amazing," says Mulligan when asked about working with Timberlake. "The first rehearsals together, he came in with his guitar, we all sat around and figured out how we were going to sing the song together. He's a wonderful actor, and it helps that he's got an amazing voice."
Singing is what many of the characters in this film do. Mulligan took to the stage at The Town Hall here in New York on Sunday night with other cast members — and husband Marcus Mumford — to perform music from the film before an audience.
Mulligan definitely enjoyed doing the music in the film. She says: "We recorded a lot of the music beforehand to have a guide for when we're doing it – most of it ended up being live actually."
Inside Llewyn Davis premiered at the Cannes Film Festival in May and received some very strong reviews.
The film opens in New York on December 6.
See more:
Carey Mulligan, Michael Sheen To Star In 'Far From The Madding Crowd'
Are British Actors Better Trained Than Their American Counterparts?
Justin Timberlake Collaborates with Marcus Mumford
Read More
Filed Under: