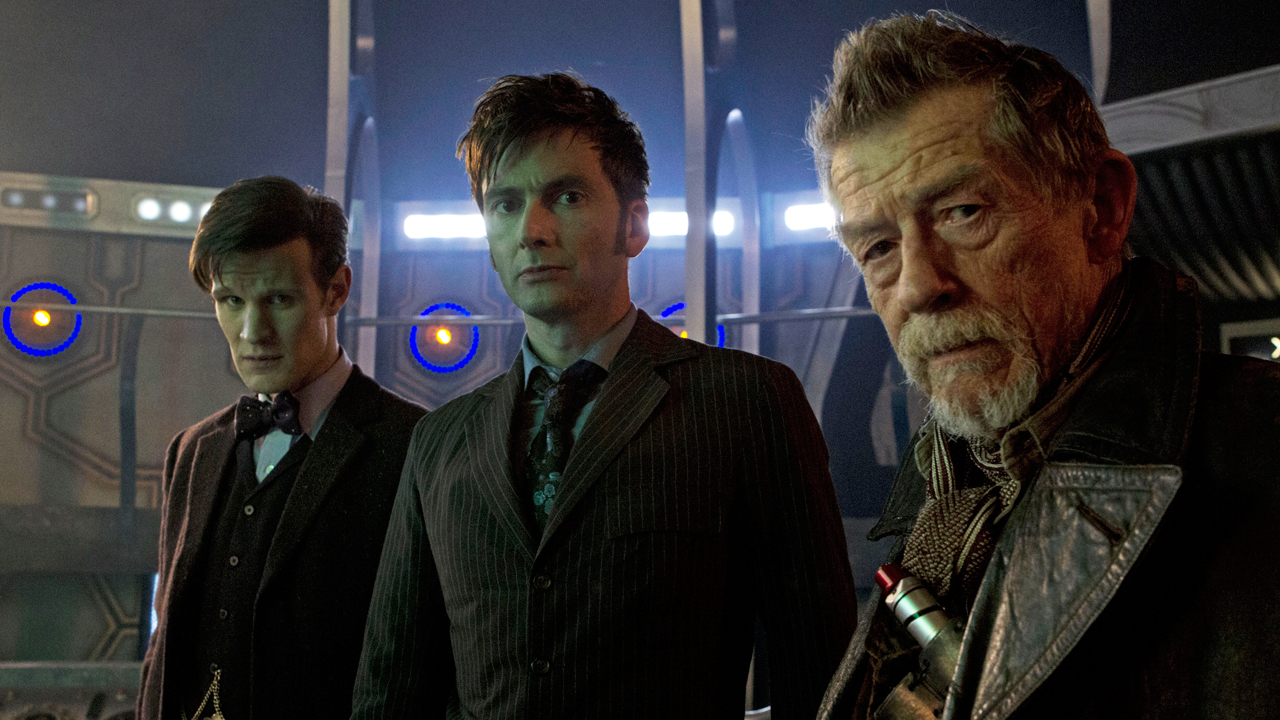 We're now no more than six weeks away from the Doctor Who 50th anniversary special, and that means only one thing. It's time for Steven Moffat to lay some serious fan traps.
Ever mindful that Whovians don't want to know too much before settling down to watch, but also would quite like every detail explained RIGHT NOW if that's at all possible, the show's executive producer is currently walking a fine line between dispensing spoilers, dropping hints, and winding everyone up.
This little detail, from an interview in the new SFX magazine, is guaranteed to create a squee/sigh meltdown among certain fans. It seems the original idea, when the Eleventh Doctor first meets the Tenth Doctor, was to have them argue.
You can certainly see why, both men have enormous egos, both are used to being the smartest guy in the room – and it doesn't really matter where the room is – and both like taking the nearest opposition down a peg or two. It would be like the Second Doctor bickering with the Third and First all over again:
However, it appears the chemistry between Matt Smith and David Tennant was of a far more puppydog, gleeful variety, and that has changed the dynamic of the original script.
Steven said: "I wrote it as the friction version. When you're talking to yourself there are no limitations, there's no holding back. You wouldn't be kind or courteous."
"At the same time, because they are two lovable, madcap, caffeinated Doctors, they're also quite fanboyish about each other. They think it's quite cool. They're not broody, upset Doctors – it's more 'There's two of us! Brilliant!' But that's mostly in the playing, because they were having such a good time together that they brought that out."
Be warned, this next bit is almost unbearably cute: "They get giggly with each other. It is, by lovely accident, a tremendous double-act. They're naturally funny together. Enough alike and enough dissimilar. Matt said it was like Laurel and Laurel, as if Hardy didn't show up – except he does in the form of John Hurt!"
The expression "another fine mess" has never seemed more apt.
See more: 
Snapshot: 21 Photos of Cardiff, Wales (Doctor Who's Turf)'Doctor Who' 50th Anniversary Special: First Official Cast Photos
Eleven Fictional Characters Who Could Totally Be Time Lords
'Doctor Who's Day Roundup: How Regeneration Works, By Steven Moffat
Read More
Filed Under: