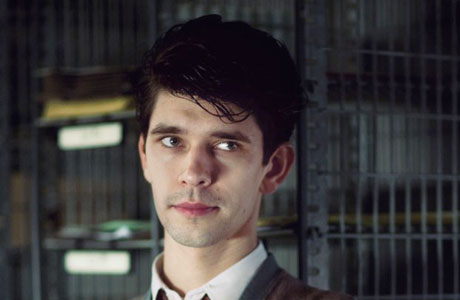 Hands up who thought the Freddie Mercury movie was doomed from the moment Sacha Baron Cohen walked out? And for those of you with your hands up, how many of you assumed he was the only performer with the precise skillset required to play one of the most singular – in the sense of being at one and the same time heroic and preposterous (and heroic again)  – performers rock music has ever thrust into the spotlight?
That's a lot of hands.
But, in a stroke of absolute genius, Queen's drummer Roger Taylor has reignited interest in the film with just two letters.
Speaking on the BBC's The One Show, Roger was explaining how the casting is going, and said that the actor the band are most keen to secure the services of has the initials B and W.
When asked if that meant Ben Whishaw, star of Skyfall and generally magnetic screen presence, he replied, "Well, we hope so."
Ben is just the latest actor to be associated with the role since Sacha's departure, and the rumours of Daniel Radcliffe or Dominic Cooper being cast have probably not been overly helpful to the casting process, but just imagine what kind of a movie it would be with Ben in the lead role.
Startlingly different from the Baron Cohen version, of course, but still a hugely appealing proposition.
You can put your hands down now.
See also:
Teach Yourself Physics, With 'Bohemian Rhapsody'
The Story Of Those Freddie Mercury And Michael Jackson Demos
Six Iconic Instruments That Built British Rock
Five British Music Stars That Should Be Knighted
Read More
Filed Under: