The Duke of Cambridge, Prince William, also holds the title of President of The Football Association (FA), the governing body of English football. With this year marking the 150th anniversary of the FA, the duke invited the Civil Service Football Club  and Polytechnic Football Club, to compete on the grounds of Buckingham Palace as part of its celebration, reports BBC News. Polytechnic FC manager Geoff Brown said of the two teams chosen to play, "We first played 120 years ago, so there's a fair bit of history between the two of us."
Take a look at this fun and memorable day as seen with these snaps: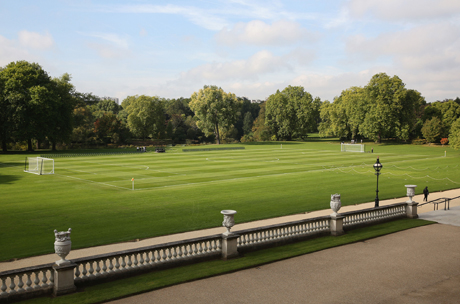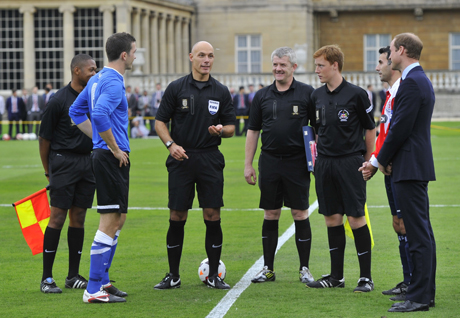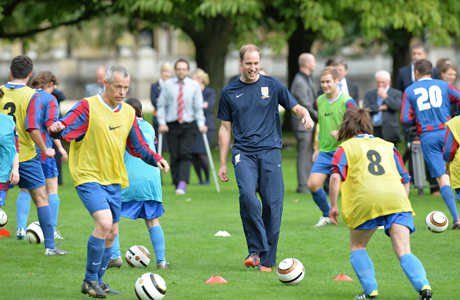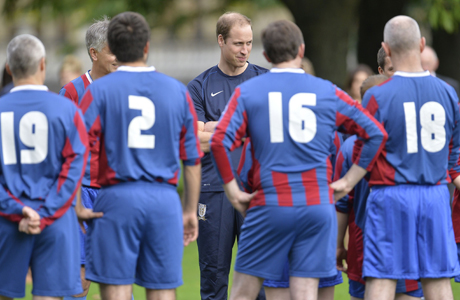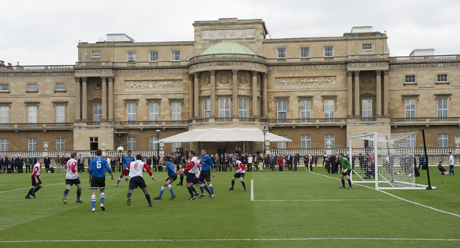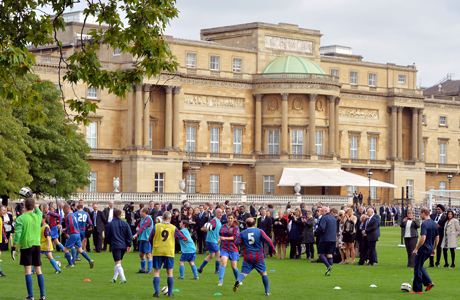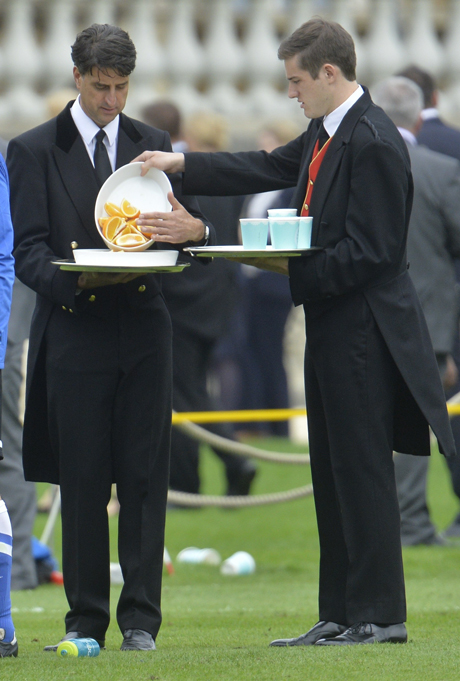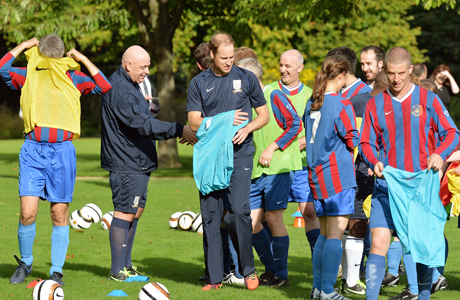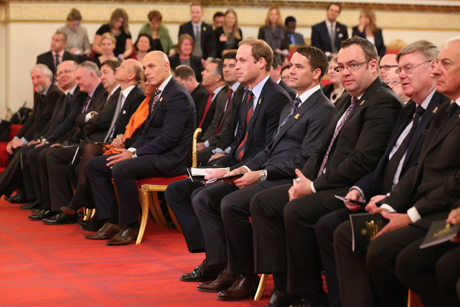 This was the first match … will there be a second?
Read More
Filed Under: