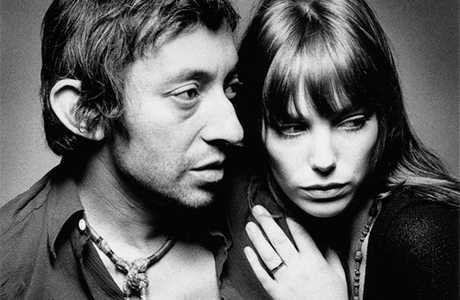 Jane Birkin, the London-born singer and actress whose 1981 encounter with a Hermes executive inspired the creation of that pricy, fashion must-have, the Birkin bag, is the subject of a new coffee table photo album.
Actually, she and her one-time lover, celebrated French singer-songwriter Serge Gainsbourg, are the focus of the book, Jane & Serge. A Family Album. It has just been published in the U.K. and will go on sale in the U.S. on Dec. 15 with a list price of $59.99. (That's way cheaper than a Birkin bag, which range in price from $7,500 and to $150,000.)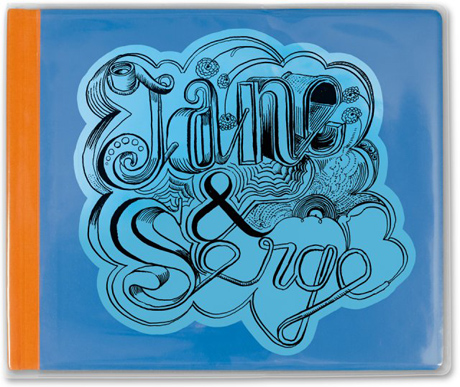 The couple, while never marrying, spent 13 years together, breaking up in 1983 when Birkin left the Frenchman due to his excessive drinking. During their time together, they recorded a notorious heavy-breathing duet, "Je t'aime moi non plus," that became an international sensation, and later made a movie together bearing the same title. In 1971, they had a daughter, Charlotte Gainsbourg, who's now a popular French star but also appears in English-language films, including Melancholia (2011) and Jane Eyre (1996).
The new book features up-close and personal photos of the couple, along with a young Charlotte, all shot by Andrew Birkin, Jane's filmmaker brother. A review posted on The Guardian's fashion blog said, "… this personal portrait collection not only shines a light on the domestic side of the Birkin-Gainsbourg household but also acts as a great style guide. Jane's look as a young mother to Charlotte is particularly inspiring."
Birkin, now 66, is currently touring France performing Arabesque, a concert show of Gainsbourg's songs. She has a single U.K. concert date scheduled for Nov. 9 at the Barbican in London. (To book tickets, click here.)
As for her own relationship with the Birkin bag, she said in an interview a year ago with Adelaide's Advertiser and Sunday Mail papers, that she is now on her fourth namesake handbag after donating the first three to be auctioned off for charity. "What's the use of having a second one?" she said. "You only need one and that busts your arm; they're bloody heavy. I'm going to have to have an operation for tendonitis in the shoulder."
 Are you a bigger fan of Jane Birkin herself or of the Birkin bag?
Read More
Filed Under: