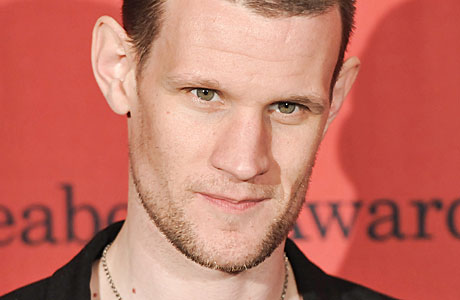 Yeah, that's a sentence I never thought I'd read either, let alone write.
Matt Smith is currently winding down his Doctor Who activities, shooting the Christmas Special that will see him regenerate his way into a new life as a jobbing actor again, with the Doctor swanning off into the star-set with Peter Capaldi's face on.
However, he will not be unemployed for long, if the Daily Mail is to be believed. It seems Matt is about to start rehearsals on a musical interpretation of Bret Easton Ellis's American Psycho, the novel that juxtaposes a tale of overwhelming yuppie refinement and taste (in particular for the music of Phil Collins, Huey Lewis and the News and Whitney Houston) with disgusting murder and the true blankness of a serial killer's heart.
Matt, naturally, is playing Patrick Bateman, the lead role that Christian Bale took in the non-singing, non-dancing movie adaptation. This is a very different affair, with Matt being required to belt out a few numbers and shake a leg too, which would surely be worth the price of admission (and probably air fare) alone.
After some press showings a week or so earlier, the production is slated to start on December 12 at London's Almeida Theatre, with a view to moving across to the West End, and maybe even Broadway, if it takes off.
The Mail even has a source that they claim is close to the production, saying "It's a damn difficult role to pull off and Smith has charm and the acting chops to do it."
But not close enough to refer to Matt by his first name, you'll notice.
For more details on American Psycho, check the Almeida Theatre's website.
See more:
Benedict Cumberbatch In Talks To Take 'Hamlet' To The London Stage
Matt Smith Has A Personal Message For You…
Five Curiously Neat Theatrical Double-Headers
'Doctor Who' On The Moon: A History
Read More
Filed Under: