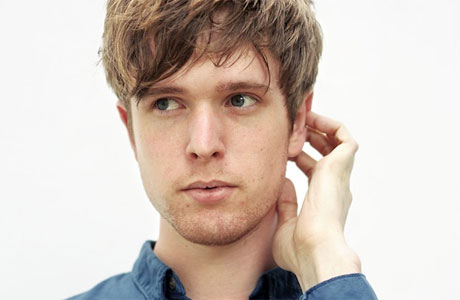 You've got to be doing something pretty good in music if you can be Mercury nominated for both of the albums you've released to date, and win it with the second,  scurrying past the waving and envious fists of artists of the calibre of Arctic Monkeys, Laura Marling, and David actual Bowie.
So hats aloft for James Blake, reverberant soul siren who last night took home the 2013 Mercury prize for his album "Overgrown."
He wasn't the critics' favorite, they seemed to be more inclined towards the hypnotic pulse of Disclosure, the aggro shriek of Savages or the soundscape waft of Jon Hopkins. He wasn't the bookies' number one choice before the ceremomy either, that honor went to Laura Mvula's "Sing To The Moon."
And this isn't the year where almost all interested observers punch the air and yell "finally!" as they did when Elbow won in 2008. It's not a decision which carries the weight of wrongs being righted, or a torch shone into a previously unlit corner.
That said, his woozy blues encapsulates the year rather well, and, the usual online carping aside, this is an album that deserves the wider recognition that the Mercury Prize brings.
All James has to do is try and look as if he's enjoying the attention.
See more:
Who's the Next James Blake? 8 British Musicians Who Are Bubbling Up
Say Hello To 2012's Mercury Prize Winners: Alt-J
Back Off Adele, PJ Harvey Wins The Mercury Prize…Again
Top 10 British Breakout Acts of 2010
Read More
Filed Under: