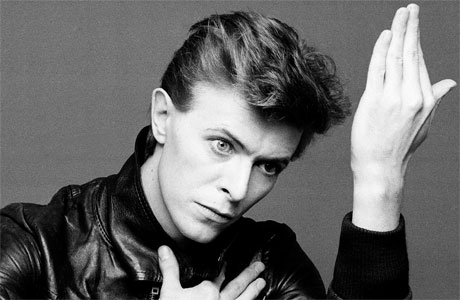 Today, I should like to take the person who invented the concept of polls and kiss them full and heartily on both cheeks.
And why? Because their innovation – on a par with the theory of evolution for sheer fight-starting – is responsible for a list, revealed today by BBC History magazine, in which real people from the past duke it out (pun intended) for the honor of being named the best-dressed Briton.
Naturally, David Bowie has won, with 48.5% of the vote. He's a relatively modern person, with a proven track record in the field of looking astonishing, who also happens to be enjoying a career renaissance, of course he's going to win. But just look at who else is on the list:
1. David Bowie, musician – 48.5%
2. Elizabeth I, Queen – 13.6%
3. Georgiana Cavendish, Duchess of Devonshire – 9.5%
4. George 'Beau' Brummell – 8.4%
5. Queen Alexandra, wife of King Edward VII – 7.1%
6. Anne Messel, society beauty and mother of English photographer Lord Snowdon – 5.3%
7. Henry III, King – 2.5%
8. Ellen Terry, actress – 2.2%
9. Charles James Fox, politician – 1.6%
10. Samuel Pepys, diarist – 1.3%
BBC History's editor, Rob Attar told the Telegraph: "David Bowie has received many accolades in his glittering career, but surely none of them compare to being voted the best-dressed Briton of all time.
"Bowie had to overcome a king, two queens and a political heavyweight to triumph in our poll, and in doing so has struck a blow for 20th and 21st-century fashions."
No, I'm not sure what the correct response to a blow of this nature may be either.
See more:
It's Official: Benedict Cumberbatch and Emma Watson Own Sexiness
It's Official: Mumford And Sons Are Bigger Than Bieber
It's Official: We've All Watched 'Ghostbusters' Too Many Times…
Five Great British World Records
Read More
Filed Under: