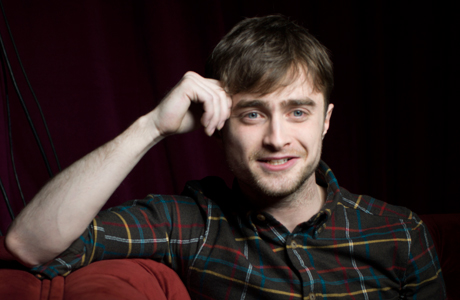 It seems a good idea, when casting a movie about a real person, of whom there are photographs and reels of film, to go with an actor who looks a bit like them in the first place.
This seemingly obvious thought is the reason why Daniel Radcliffe would have made a dreadful Freddie Mercury (hats off to the person who came up with that idea, assuming it was a joke), but will probably shine when he laces up the running shoes of Sebastian Coe.
Now better known as Lord Coe, the man who brought the Olympics to London, Sebastian was a prominent British Olympic athlete of the 1970s and '80s, a four-time gold medallist at middle-distance running events who shared a fairly heated rivalry with fellow athlete Steve Ovett.
http://www.youtube.com/watch?v=uKLnHk7UHjY
Gold is the story of the events leading up to the 1980 Olympics in Moscow, which were boycotted by America after the Soviet invasion of Afghanistan.
The script was adapted from Pat Butcher's book The Perfect Distance by Simon Beaufoy (Slumdog Millionaire) and Will Davies (How to Train Your Dragon), and will be directed by James Watkins, who recently put Daniel in a starched collar for The Woman In Black.
It's a co-production between BBC Films, the British Film Institute and Al Films. Planning is underway for a shoot in the UK and Russia in April next year.
We predict a runaway hit.
See more:
WATCH: Daniel Radcliffe to Fellow Actors: Challenge Studios to Make Better Films
Brit Binge Watching: Five Dame Maggie Smith Films Available to View Online
Daniel Radcliffe's 'A Young Doctor's Notebook' Renewed for Second Season
'Harry Potter' Gets An Honest Trailer
Read More
Filed Under: