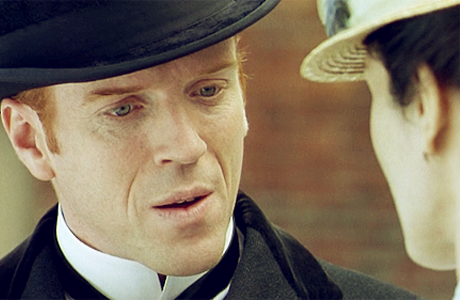 You have to hand it to Damian Lewis, he's created a new archetype for British actors in American movie and TV drama. They're already well used to appearing as cold and calculating villains, but after his morally questionable turn in Homeland – a show with more switcheroos than an electric wallaby – there's far more for them to do than glare and dispense chippy one-liners.
And he's taking full advantage of his new powers, by perusing the offer of a starring role in Werner Herzog's new movie Queen of the Desert, alongside Nicole Kidman.
It's the life story of Gertrude Bell, a British writer, traveller, political officer, administrator, archaeologist and spy who was heavily involved in the formation of the Middle East, most notably the nations of Jordan and Iraq. Famed for her diplomacy and contacts, she was also memorably described as "one of the few representatives of His Majesty's Government remembered by the Arabs with anything resembling affection."
Damian is close to signing up to play the First World War hero Charles Doughty-Wylie, with whom she had an affair from 1913-15, before his death at the battle of Gallipoli.
James Franco and Robert Pattinson will also appear, and shooting is set to begin in December, in Morocco, according to Deadline.
See more:
10 British TV Actors Posing as Americans
Brit Binge Watching: Five British Costume Dramas You Can View Online
Damian Lewis In 'The Vicar Of Dibley'? It Must Be Comic Relief
Six Roles Featuring Damian Lewis' British Accent
Read More
Filed Under: