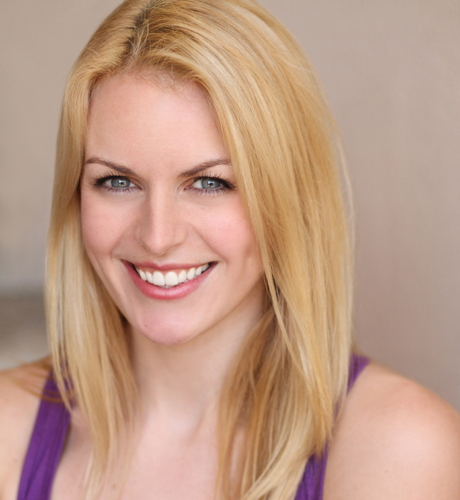 Even though some actors have more luck than others in Hollywood, there are no guarantees: it can be a life of endless auditions, intense competition, temporary jobs and waiting for the phone to ring.
But it's not all about movies and television shows, and Belfast-born Alana Kerr, 29, had only been here a few months when she landed a prime gig narrating the audiobook of the New York Times bestselling novel The Bone Season by Samantha Shannon, which immediately went to No. 1 at Audible.com.
"I get a buzz from acting that I experience in no other part of my life," she says. "It feeds my soul in a way I can't explain, and I honestly couldn't imagine doing anything else."
She was just 10 years old when she went to Youth Lyric, a Saturday drama group in Belfast, and it was there that the acting bug first bit. She continued to act through her teens, winning places at the National Youth Theatre and National Youth Music Theatre, and then studied for a degree in Drama/English at Trinity College, Dublin.
Her first big professional break was being chosen to play the lead role of Cinderella at the Waterfront Hall in Belfast. She then spent several years taking on everything from musical theater to Shakespeare and a stint as a puppeteer and the voices of Goliath, Maisie and Claribelle on Sesame Tree, the North of Ireland's version of the famous children's program. But this all led her into one inevitable direction. "I feel like I've always been building towards a move to L.A., but practicalities always got in the way," she says. "In many ways it's surreal to think that I'm finally here. I love the positivity and was surprised at how friendly everyone is. I guess the constant sunshine helps!"
She lives in bustling West Hollywood, and the nearby Griffith Park — some 4,300 acres — is something she particularly adores. "The wide open spaces remind me of home and I can breathe there like nowhere else in the city," she says, adding that she loves to cycle along the Venice boardwalk all the way to Santa Monica, a seaside route that she calls "the magical Los Angeles of my childhood dreams."
Alana had to use several accents in the recording of The Bone Season — Irish, Scottish, Mexican, Northern English — yet, as she explained on author Shannon's website, she came through it all with flying colors; not bad when you consider it was her first narration job.
"My mother's a linguist and I've always been good at languages and singing," she says, "so if I listen to a particular accent I can usually reproduce the sounds pretty accurately as I imitate the sounds and the intonation as I would a piece of music. But with the exception of American accents and RP [role play] I feel uncomfortable improvising them, so being faced with almost 500 pages of the unknown was quite scary!"
A few months after an initial audition with an audio production company, she was called in to record the first two pages of The Bone Season, and was then sent a few more. "A few days later I got an email to say I'd booked the job and I was over the moon!" she says.
Studio time varies on how long it takes to record an audiobook, and though the rule of thumb is that every hour of the book takes around two hours to record, The Bone Season ran a couple of days longer than the estimate of five days of six hour sessions.
Alana had recorded a play for BBC Radio 4 and done television and radio commercial campaigns before, but she described this whirlwind assignment as "a baptism of fire." Usually she would work with "old-fashioned" notes and a paper copy of the novel, but with the deadline looming she was given a digital copy of the novel and an app.
"I could make notes, highlight things and give characters different colors, which helped not only give me a bit of warning that dialogue was coming up, but helped me to distinguish one from another," she says. "This added to what I already knew about them through their descriptions, behavior and dialogue. And of course it was more environmentally friendly, and meant that there was no sound of swishing paper as I turned the pages in the studio."
Recording finished in time, and that could be because Alana had something extra to help her. "I have a small stuffed toy mouse called Mario that was given to me by my boyfriend," she says. "It comes with me everywhere, and he gets his photo taken everywhere too. Snowboarding at Mammoth, camping in Big Bear, you name it!"
That means he'll be on the plane for the next trip home too, and though Alana doesn't get back to Belfast as often as she would like, she has many fond memories of a city that's changed a lot in her lifetime: "I feel very lucky to have grown up in such a beautiful place surrounded by wonderful family, virtually all of whom live in the same street! I grew up in a turbulent time, but the city is so much more than what happened there in the past. It is friendly, cosmopolitan, and is brimming with culture. I spent a lot of time with my family on the North Antrim coast growing up, and it remains one of the dearest places to me in the whole world, not to mention one of the most beautiful. It will always be home to me."
In the immediate future Alana is off to Machu Picchu in Peru in October, where she'll be celebrating her 30th birthday, but does she have advice for anyone coming to live in the U.S?
"Generally, remember that what goes around comes around," she says. "Be nice to people, stay positive and always be ready to smile first. As for actors, leave your ego at the door and consider this a brand new start. Work hard and don't forget to congratulate yourself on what you've achieved, it can be hard to see how far you've come when you're faced with how far you seemingly still have to go."
See more: 
Alana Kerr's Official Site
Alana Kerr Reels
Alana Kerr Twitter Page
Samantha Shannon's Blog
Samantha Shannon Twitter Page 
Also: see more interviews with British Expats of the Month.
Read More
Filed Under: