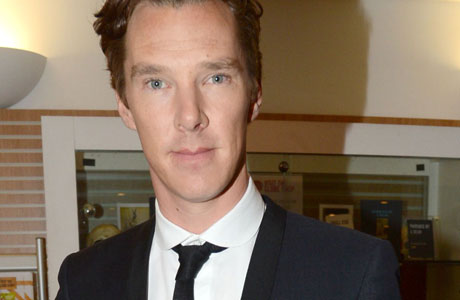 This story contains the most English setting for a terrible real-life event it is possible to imagine. And it happened in the family lineage of Benedict Cumberbatch, which makes it English on a magnitude it is hard to measure without specialist equipment.
So, the genealogy website Find My Past was pulling together some facts about Benedict's family history. On his mother's side they tend to be Hampshire farmhands, in thrillingly-named villages like Awbridge and Michelmersh. The lineage can be traced back quite a way, and during his research, the family historian Roy Stockdill came across a newspaper archive detailing a murder trial involving Benedict's great-great-uncle, when he was a young lad.
The story—according to the 18 November 1893 edition of the Hampshire Advertiser—goes that Henry Ventham (great uncle of Benedict's mother Wanda Ventham) went out with two friends to gather nuts and berries on a Sunday afternoon.
Note: this is simply what young men did before the internet.
Henry was carrying a knife to aid his gatherations, and according to the argument that was later put forward by his prosecuting counsel, had a heated exchange with one of the other boys, one Frederick Betteridge, and eventually stabbed him in the chest, leaving a wound from which he would not recover.
Henry was subsequently charged with murder, although his defense claimed, with the support of the other boy, that there had been no argument and no malice intended, it was just a bit of lively barging from Frederick that had gone horribly wrong.
The jury found Henry not guilty of murder or manslaughter, and the judge, Mr. Justice Hawkins, accepted their verdict, much to the relief of Henry and his family. The paper's report concludes "His Lordship… was quite content with the view they had taken of the case (applause in court)."
I know, it's like Enid Blyton wrote a crime procedural called CSI: Awbridge.
See more: 
The Full Dynastic Heritage Of Benedict Cumberbatch
Benedict Cumberbatch and His Mom Chat with 'French and Saunders'
10 British Acting Families (Who Are Not the Redgraves)
Read More
Filed Under: