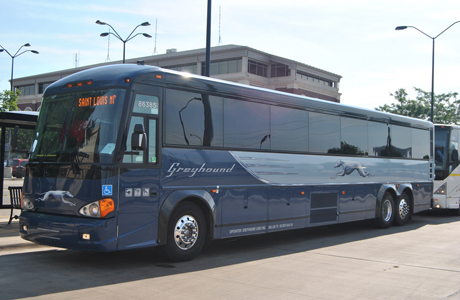 America makes you want to spend money. Stuff somehow seems shinier, tastier and more appealing here, yet most expats arrive on a budget, fearful of dipping into their emergency slush fund. Fear not, Brits. There are some lateral thinking, no-stress measures that can help you manage your finances and save a healthy chunk of each paycheck.
Buy second-hand
America doesn't have high streets lined with charity shops like we do in the U.K. But what it does have is far better. When the good weather hits, people have yard sales (or stoop sales if you live in a city) to sell off their clutter at bargain rates. Also, chic vintage clothing, junk and furniture stores crop up everywhere in the U.S., and the prices are surprisingly reasonable compared to the U.K. Be sure to sign up to your local Freecycle chapter and check the email updates as soon as they ping into your inbox. You'll be shocked by what some people are willing to give away. Craigslist.org is also worth a look, though avoid the too-good-to-be-true ads peppered with unruly punctuation.
Use coupons and keychain fobs
When I first arrived in the U.S., every big name store presented me with a loyalty card and a miniature version to slot onto a keychain. I assumed these worked much the same way as a Boots or Nectar card, where you build up points to redeem in-store. But I was wrong. Most American store loyalty cards get you instant discounts, and access to in-shop promotions. Combine these savings with coupons clipped online, and you could save a stack of cash.
Get a pay monthly cell phone instead of contract
Virgin Mobile, Metro PCS and T-Mobile, to name just a few, offer a kind of semi-contract. This is a bargain monthly rate (usually less than half the cost of the cheapest contract), for all-you-can-eat calls, texts and data. Best of all, you can cancel at any time. What's the catch? You have to buy the handset, and the choice is usually limited to older models. So if having the most up-to-date iPhone is important, this probably isn't the cash saving measure for you.
Forget Amtrak, use Greyhounds
Buses — or coaches as us Brits are fond of calling them — have a bad reputation. In reality, Greyhounds and their many competitors provide clean, comfy, air-conditioned vehicles, often with free wifi. Better still, bus travel is seriously cheap, especially compared to taking the train. We're talking up to 90 percent saving.
Don't forget: riding the Dirty Dog is a real American experience. Sure, you might end up sat next to Honey Boo Boo's mum as she inhales Twinkies. Or, as happened to my husband last month as he waited for the NYC-bound bus to roll into Providence, you could find yourself stood in line next to a genuinely charming escaped mental patient. Okay, he'd forgotten to put on clothes below the waist, but they still managed to chat about the Internet for half an hour until the police turned up to take him home.
Get a credit card
If you're eligible for a U.S. credit card, get one with points or cash-back. But be warned: the cards with the best reward schemes sometimes have the highest interest rates, so pay it off in full every time you use it. You can actually accrue a decent amount each month (think upwards of $50 for a cash-back scheme) if you use a credit card for all your spending.
Get Costco membership if you're a family
If you have the space to store groceries bought in bulk, a car with a decent size boot and a hungry family to feed, the discounts you'll find at wholesale stores like Costco are well worth the annual fee. Go in with a list, though, or you could find yourself loading up with a lot of unnecessary impulse purchases. When I first moved to NY, a good friend allowed me to hijack his Costco trip, and I somehow ended up spending over $500 on a bathroom scale, a 32 o.z jar of capers (two years on and I'm still the proud owner of 31 oz…) and enough Bounty to wipe up after a tsunami.
Hire cars through British websites
If you have a British driver's license and credit card, always check U.K. sites for car hire. The same goes for booking hotels. I don't know why but it can be significantly cheaper. Also, in case you're not aware, American cars are stupidly huge, so reserve something a couple of sizes smaller than you think you need. Even the tiniest option will be the equivalent of an average U.K. hatchback. If you live in a big city like NYC, compare the price of picking up locally with what you'll pay to collect/drop off in a nearby Jersey City. It might be a faff, but it can save you a fortune.
How do you save money in the U.S.? Tell us your secrets below:
See more:
A Glossary and Guide: Home-Buying in the U.S.
The Cultural Divide on Washing Dishes: Brits vs. Americans
10 Tips for Cheap Airfares from the U.S. to the U.K.
Read More
Filed Under: