We've said it once and we'll say it again … Brits love the sun. We're not surprised to find all sorts of British inspired spots and events in Tampa, Florida:
1. Oxford Exchange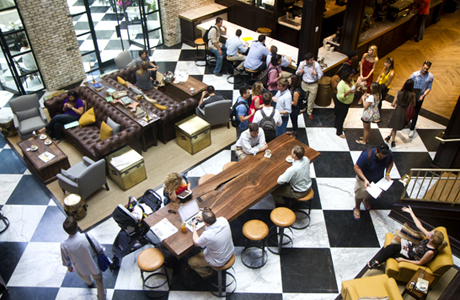 The Oxford Exchange, located at 420 West Kennedy Boulevard, is all about promoting "open and civil conversations, the exploration of literature, the benefits of shared meals and drinks" and all things British, according to its website. The Exchange, technically two restored buildings, is made up of a restaurant, gift shop, book store and club room. Inspirations for the design aesthetic include but not are limited to The Wolseley on Piccadilly street in London and The Shaw Library at the London School of Economics.
2. The Pub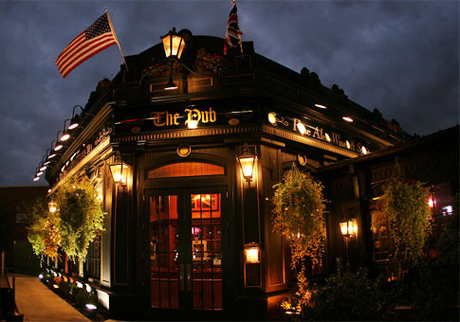 This "British-Inspired, American-Crafted" watering hole, located at 2223 N. West Shore Blvd., doesn't mince words and gets to the point with the name "The Pub." You know where to go and just what to expect.
3. Britan's Yogurt Mill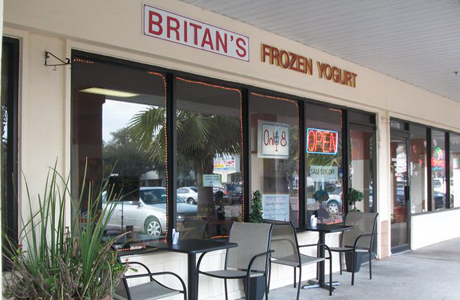 This cool treat shop, located at 3861 Northdale Blvd, goes beyond froyo, offering a wide range of British eats like fresh baked scones and unique grocery items such as this interesting meat and vegetable spread.
4. Tampa Bay British Car Club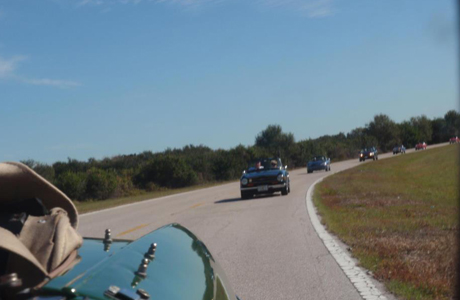 This group of enthusiasts is all about British cars and British car shows, simply saying, "Car shows? We like 'em!" The group is based in Tampa but travel the U.S. showing off their smart cars. You can check out their 2013 schedule here.
5. The Noël Coward Celebration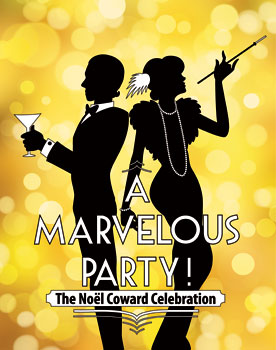 The American Stage Theatre Company, located at 163 3rd Street North in St. Petersburg, Florida (27-minute drive), will be hosting a stage performance entitled, "A Marvelous Party" celebrating the wit and sparkle of English writer, director and performer Noël Coward (1899-1973), who was described by Time Magazine as having, "a sense of personal style, a combination of cheek and chic, pose and poise." Previews of the show will take place on November 20 and 21, the show officially opens on November 22 and ends on December 22. You can find more details and purchase tickets here.
6. Tampa Bay British Expats Meetup Group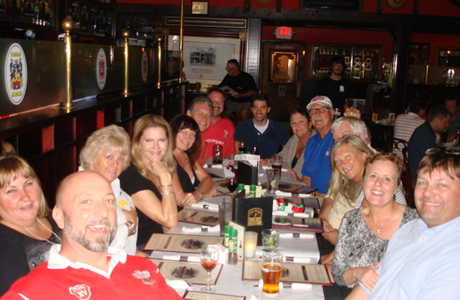 Fancy a cuppa? Or, a sneaky pint? Are you in the mood to whinge about the weather, even though it's pretty sunny in Tampa? Well, you found like-minded people who meet up monthly to do just that. The Tampa Bay British Expats Meetup Group is welcoming to Brits and Anglophiles alike. Check out upcoming events here like the "Safety Harbor British Car Show" on October 26 and the "Annual Bonfire Night" on November 2.
7. Rowdies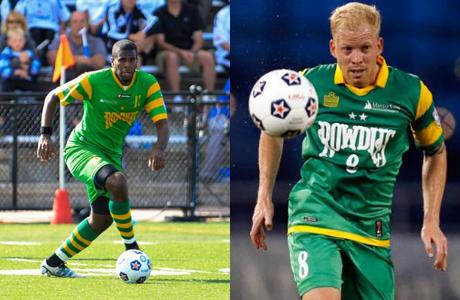 Tampa's professional soccer team, The Rowdies, was founded in 2008 … but, before this made over team hit the North American League, their predecessor, who went by the same name, were around from 1975 to 1993. The current team has British bragging rights with two English players, Shane Hill, midfielder, and Luke Mulholland, forward/midfielder. If you'd like to support your team locally, home games are played at Al Lang Stadium, located at 180 2nd Avenue, SE in St. Petersburg, Florida (30 minute drive). You can check out their schedule here.
8. MacDinton's SoHo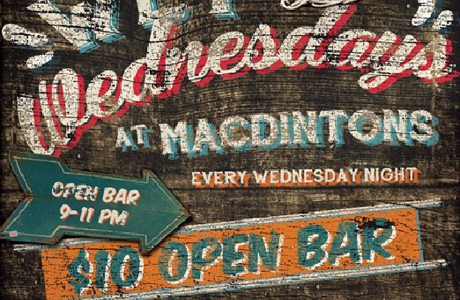 Of course, if you've had enough fun in the sun, it's nice to get some shade and nestle into a cool, dark bar. With that said, Irish Bar MacDinton's SoHo, located at 405 S Howard Ave, is the premiere place to catch up on all things sports, featuring the Premier League, Europa League and exclusively airs the 6 Nations Rugby just to name a few. If you'd like to know what's airing in advance, "get on the list" here and receive the pub's newsletter.
9. The Tampa Bay Automobile Museum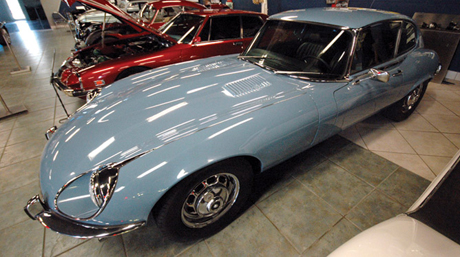 Opened since 2005, this unique metal museum is home to 55 vintage car collections including but not limited to British finds like the Aero, Jaguars, Deloreans (yup, like Back to the Future) and the BSA Scout. Located at 3301 Gateway Centre Blvd. in Pinellas Park, FL 33782, you're just a 24 minute drive from a vast range of car candy that "demonstrate special creativity and imagination in their history and engineering."
10. Tampa Bay Celtic Festival & Highland Games


This annual event, located at Brandon Town Center Mall (19 minute drive), is a day filled with music, games, fun and food. It's a nice way to share your love of Ireland and Scotland with friends and family, whether it's a bit of friendly competition, performing or just sitting back and soaking it all in. The event happens rain or shine … so, check the weather before packing up and heading out.
Do you have any additions to the list?
See more:
10 British Things About Miami, FL
10 British Things About Atlanta
10 British Things About New Orleans
Read More
Filed Under: