Big hair? Check. Cowboy boots? Check. Line dancing moves? Check. Where to go … rather than head to the local saloon, why not change it up and check out some of these British-inspired events and places in Dallas, TX:
1. Timothy Oulton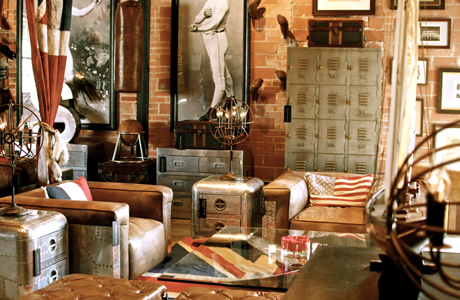 Timothy Oulton's British-styled and themed furniture can be found within other larger stores like Harrods in London, but this is the first stand-alone store to open, located at 4500 N. Central Expy. Its rustic, classic feel appeals to those who are looking for authentic, individual designs.
2. British Emporium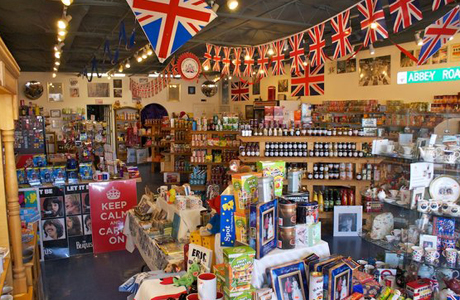 The British Emporium, located at 140 North Main, in Grapevine, Texas, is floor-to-ceiling British treats and eats. This specialty store will be hosting a Doctor Who Day on October 27, 2013, gearing up for the 50th Anniversary of the Time Lord … the Emporium is bigger on the inside.
3. The Londoner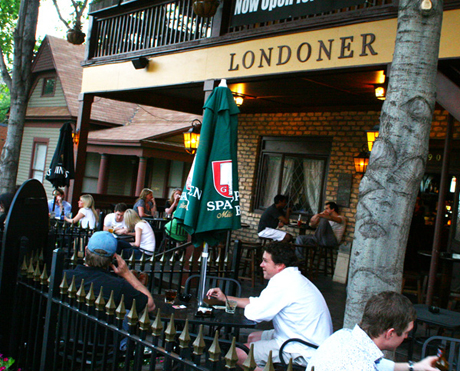 This British-owned pub, located at 2909 Thomas Ave., opened in 1990 after the owner realized running a French cafe was not his cuppa. … as they say, "Do what you know." The Londoner has a traditional, classic feel with an upstairs and downstairs, both housing deep, rich, hand-crafted wood bars, offering traditional British fare with a happy hour, Monday-Friday, 4-7pm. And, to boot, the pub is dog friendly according to BringFido.com.
4. Shakespeare Dallas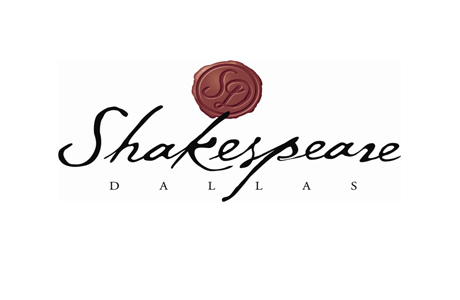 The Shakespeare Dallas company brings cultural programs to North Texas, that are accessible and affordable, through the works of William Shakespeare. The group performs at multiple locations in the area with the next production, The Winter's Tale, taking place from October 2-13 at Addison Circle Park in Addison, TX (just a 20 minute drive). As well, the group hosts events like the upcoming "Lunch and Learn with Shakespeare" on October 14, more details here.
5. Scottish Society of Dallas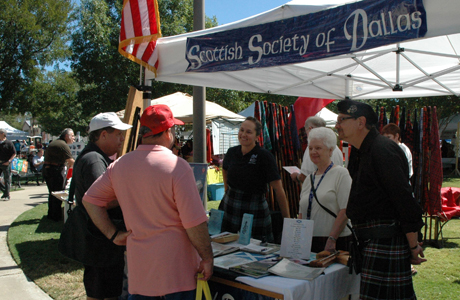 Celebrating its 50th year (like someone else we know), the Scottish Society of Dallas welcomes people who are Scottish, of Scottish descent or you know what, you may just like "kilts and bagpipes" as they affectionately say on their website. The group meets monthly and hosts two annual events including Tartan Day Ceilidh in March or April and the upcoming St. Andrew's Dinner and Dance on November 23.
6. Scottish Highland Dancers


Established in 1992, the Dallas Highland Dancers perform approximately 20 shows a year with dancers of all ages and backgrounds. Beginning in 2011, DHD formed a competition group, with plans to compete in local, regional and national competitions. For more details on classes, training and upcoming events, check out the DHD Facebook page here.
7. British Mums & Tots in Dallas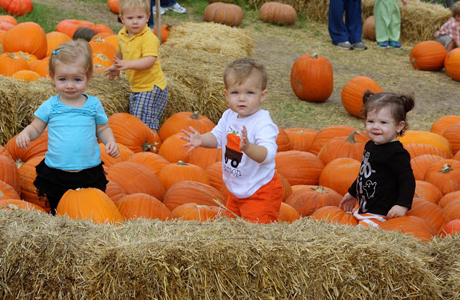 A British mum moved to the Dallas area and what better way to make some mates, for herself and her lil' one, than to start a meetup group. The group's calendar ranges from mummy and me events like the outing to the Big Orange Pumpkin Farm at Spring Creek Farm on October 5 and the mums only spa day at the Grand Spa on October 12. 
8. British Beverage Co.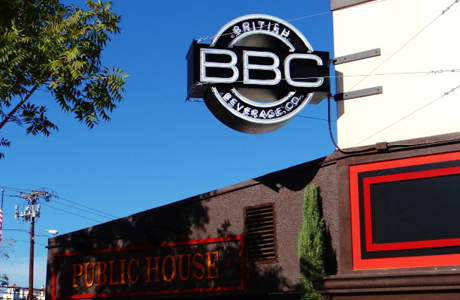 The British Beverage Company (BBC), located at 2800 Routh St., had hospitality in mind when designing the interior, which includes traditional table and bar seating, comfortable lounge areas, communal tables, and two large courtyard patios, giving patrons a variety of seating options. The menu consists of British standards with their own special twist like the herb-crusted fish & chips, Welsh rarebit grilled cheese and Guinness braised short ribs.
9. Dallas Harlequins

Established in 1971, named in honor of the Harlequin FC of London, England, the Club has become a force in North Texas joining the Texas Northern Counties Rugby Football Union, the Texas Rugby Football Union, the Western Rugby Football Union, the Rugby Super League (competition commenced in 1997), and the USA Rugby Football Union. You can check out the team's schedule here.
10. Masterworks from the British Museum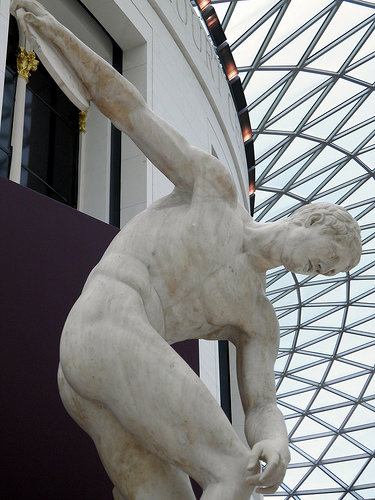 The Dallas Museum of Art currently has an exhibition from the British Museum, which is on tour, entitled The Body Beautiful in Ancient Greece. The exhibit includes more than 120 objects exploring the human form including but not limited to marble and bronze sculptures, vessels, funerary objects and jewelry. The exhibit runs through October 6, so get your bum over there if you don't want to miss it.
Do you have any additions to the list? 
See more:
Richard Hammond's 'Crash Course' Begins Filming Season Two in Texas
10 British Things About Houston, TX
BBCA to Simulcast 'Doctor Who' 50th Anniversary Special
Read More
Filed Under: