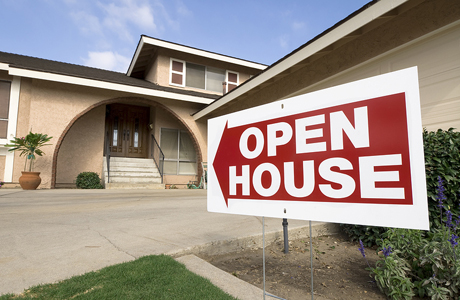 Apart from the different legalities in house buying, there are of course, differences in terminology that can render house hunting a bit of a challenge for Brits in the U.S.
Since many American houses are bigger than your typical British house, real estate agents* use many words and phrases to disguise a smaller-than-average listing. Cozy, starter home, and phrases containing the words efficiency or junior, all suggest dimension issues, while charming, adorable and quaint mean that the house is not only tiny but very old and probably "in need of your finishing touches". Other phrases that herald a money pit are "a diamond in the rough", "needs TLC", "good value for the neighborhood" and, god forbid, the claim that it has "good bones".
Unless you're looking for a rehab project, descriptions like move-in condition, or turnkey are what you want. Both mean that well, you can literally live in the house straight away without having to do any repairs or updates. If the listing claims that the seller is motivated or that the house is "priced to sell" you might be lucky; this often means that the house has been on the market for a while and the seller will now take lower offers. Beware however, there might be a reason why that house hasn't sold. (This is what a good realtor will be able to tell you.) Obviously there can be less nefarious reasons for a quick sale, such as an imminent move or just a need for cash.
There are words used to describe the house details that might also baffle you. These words differ regionally, but include:
Bonus room – huge room, often attic space, that can have many purposes like a playroom, home office, recreation (rec) room. Doesn't usually have closet space so not listed as a bedroom.
Living room – the more formal living space (if there is more than one such room).
Family room – where the family gathers. Often less formal than the living room.
Den –  can describe a family room, study, man cave and so on. Not formal.
Half bath – small room with a loo and sink. (In some cases a small shower.)
Powder room – small room with loo and sink.
Mud room – an area near the front or back door where muddy boots, coats etc. are stored.
Wet bar – small sink near the counter-top where drinks are served.
Granny/In-law apartment – a small, separate living space in the basement, above the garage, or elsewhere on the property. Usually has its own entrance.
Efficiency kitchen – smaller than the average kitchen with smaller than average appliances. Bit like many British kitchens.
Sleeping porch – literally a porch or balcony where people sleep. This was much more common before the age of air-conditioning.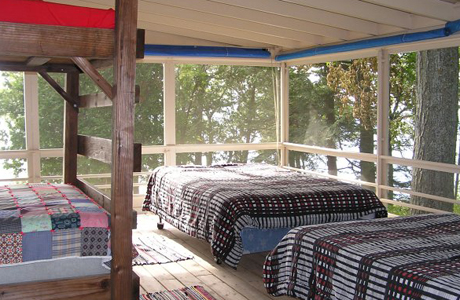 There are dozens of house style names that will be new to many Brits. House styles are often specific to particular regions, so what may be common in San Francisco (Painted Ladies, for example) won't be seen in Santa Fe. Take the time to familiarize yourself with the styles in your area and house-hunting will be slightly less "Greek" to you.
*Real Estate Agents or Realtors: In the U.S., it's common (but not always required) for both the seller and the buyer of a house to be represented by an agent. These agents, brokers or realtors are licensed by the city or state, and usually work on commission. Some sellers will not work with a buyer who doesn't have an agent. A good agent will work with you to find a house that suits your needs and your budget; s/he will also negotiate on your behalf in terms of price, closing date and anything else that affects the purchase. The lawyers typically come in at the end, for the closing or transfer of property, although in some states you are required to hire a real estate attorney throughout.
(Caveat: This post does not constitute legal advice in any way, shape or form. For an understanding of professional real estate terminology, please go here.)
Have you conquered the daunting task of purchasing real estate in the U.S.?  
Read More
Filed Under: