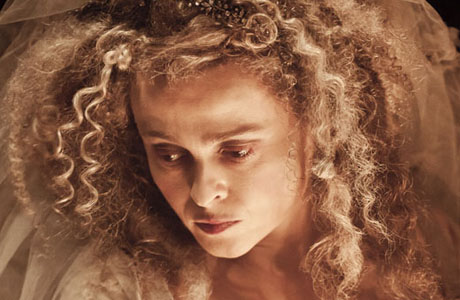 Director Mike Newell's film adaptation of Charles Dickens' Great Expectations, starring the Britished up cast of Jeremy Irvine (War Horse), Toby Irvine, Holliday Grainger (The Borgias), Ralph Fiennes, Robbie Coltrane, Sally Hawkins, Jason Flemyng, William Ellis, David Walliams and 2013 Anglo Fan Favorite semifinalist Helena Bonham Carter, has been on the shelf for an entire year but great things are worth waiting for. The film is scheduled to hit theaters on November 8 and the trailer has been just released:
Dicken's classic tale follows an orphan by the name of Pip, who is played by the Irvine brothers, with Toby playing "Young Pip" and his older brother Jeremy stepping in to take on the teenage and young adult years. While Pip is in bad standing socially and doesn't have much to look forward to in terms of a livelihood, he is quite the little gentleman and minds his manners. He doesn't intentionally go out of his way to impress people but he indeed has an impact, with an anonymous benefactor voluntarily funding his upbringing and education.
Pip suspects the quirky ol' biddy Miss Havisham (Carter) might be his supporter. She doesn't take the credit but at the same time she doesn't deny it, leaving Pip in the dark. Havisham takes him on as a companion but her motives are unclear. Pip is on his way to being a proper gentleman and on the cusp of true happiness, if he can manage to stay out of harm's way.
Newell is behind cinematic features like Four Weddings and a Funeral, Harry Potter and the Goblet of Fire and Mona Lisa Smile.
What do you think of Mike Newell's take on this classic? 
Read More
Filed Under: