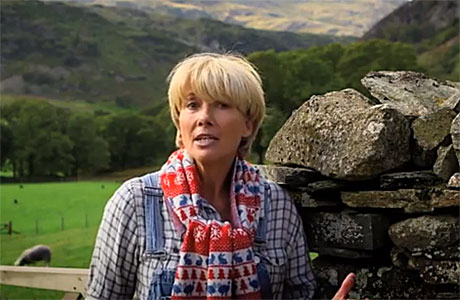 It's OK, this isn't one of those videos where beloved childhood characters are given an adult makeover, and Bert and Ernie's twin beds finally get pushed together. It's not that kind of hunting.
Emma Thompson has been taking part in an online promotional event for Penguin books, in which Beatrix Potter's mischievous cony Peter Rabbit has taken over their Twitter feed and then run away.
Good news! The McGregor's have just popped out. Extra good news! I see radishes. I'm going in. #rabbitsarebrave pic.twitter.com/XkmCJYfzHB

— Penguin Books UK (@PenguinUKBooks) September 30, 2013
So Penguin sent Emma after Peter, to tell him to stop being such a pest and get back to harrassing Mr McGregor's home-grown veg. She made this video, in which we discover that, among his other crimes against horticulture, he's now taken up streaking.
Frankly, I blame the parents.
Read More
Filed Under: